Mentally challenged woman jumps off building in Hyderabad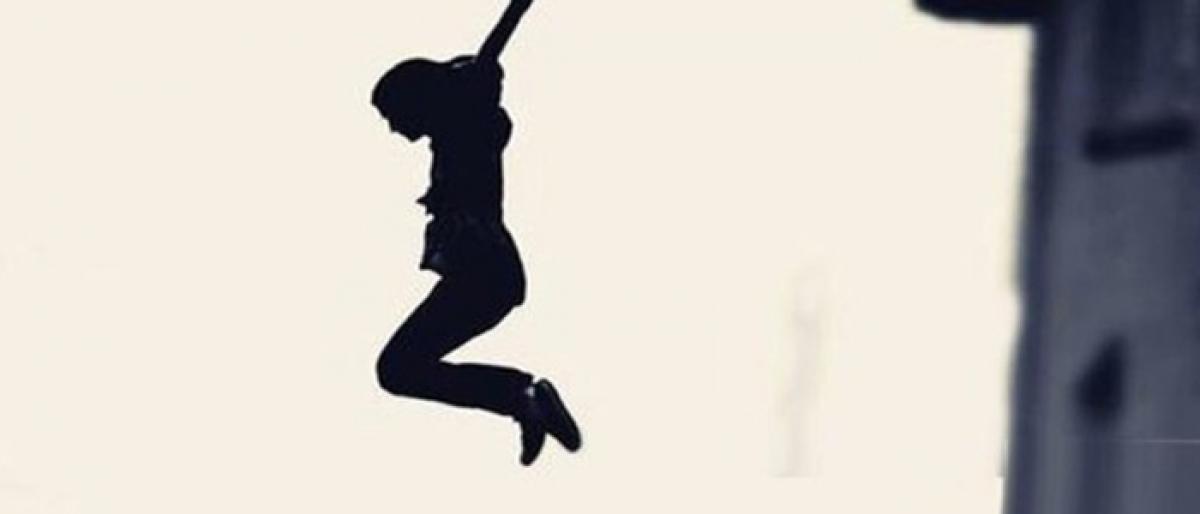 Highlights
A mentally challenged woman committed suicide here in Chaderghat by jumping off the apartment building on Monday
A mentally challenged woman committed suicide here in Chaderghat by jumping off the apartment building on Monday.
Sirisha (30) was residing at Sri Sai apartments in Akbarbagh along with her parents. She attempted suicide while her parents were busy with some work. However, her attempt was foiled after her parents noticed and prevented her from doing it.
A few hours later, Sirisha jumped off the fifth floor of the apartment building and succumbed to serious injuries. A suicide case was registered by the police.