Will win by 40000 votes: Mallu Bhatti Vikramarka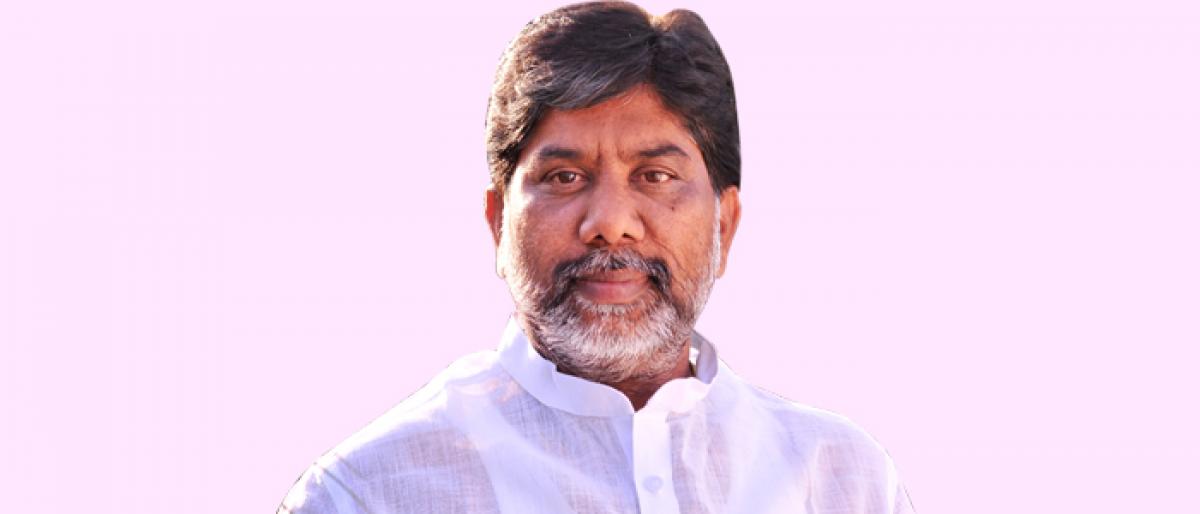 Highlights
Telangana Congress Partys campaign committee chief Mallu Bhatti Vikramarka said that the TRS has no right to seek votes as it has done nothing for the people of the state
Telangana Congress Party's campaign committee chief Mallu Bhatti Vikramarka said that the TRS has no right to seek votes as it has done nothing for the people of the state.
He asked: What right do they have to seek votes when they have done nothing for the people during the last four-and-a-half years?" He said he will win from Madhira by a massive majority of over 40000 votes.
Addressing a massive public meeting in Ravinutala village of Bonakallu mandal under Madhira constituency, he said that Telangana was possible due to the efforts of Sonia Gandhi. He said Maha Kutami was a historical necessity. He said that the BJP was dividing the people on the basis of religion.
He said that the Kutami was working to dislodge the TRS in the state and the BJP at the national level. He said Ponguleti Srinivas Reddy, who had won on YSRCP ticket and later defected to the TRS for contracts has no right to criticise the Kutami.
Congress Party's star campaigner Vijayasanthi, TDP senior leader V Ramanatham and others were present.