Traffic police grip brooms and clean their workplaces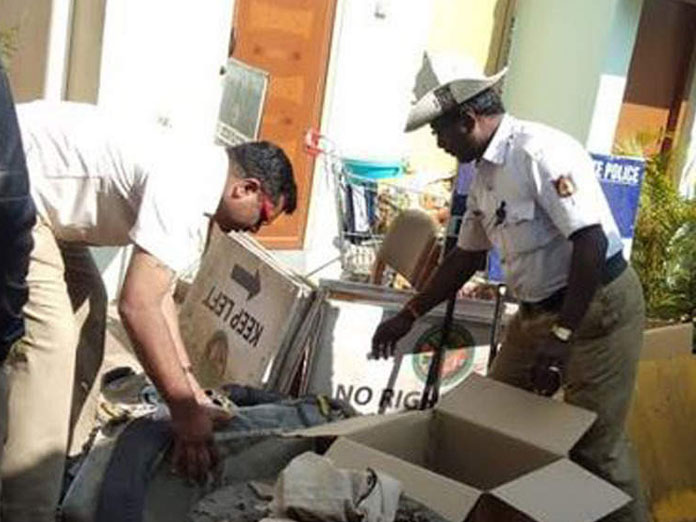 Highlights
On Sunday the traffic police gave themselves a different mission of cleaning up their police stations and fixing signboards and signals
Bengaluru: On Sunday the traffic police gave themselves a different mission of cleaning up their police stations and fixing signboards and signals.
With the rising complaints about traffic police stations not being in maintained, personnel from across the city which includes 44 traffic police stations had taken up the responsibility by gripping brooms in their hands and swept their workplaces clean. The personnel have also cleaned the footpaths, rectified signboards, signal lights and traffic police islands (chowkis) within their jurisdiction.
Additional commissioner of police (traffic) P Harishekaran had said that, "I visited a few police stations recently and found that not everything was in order and clean. Also, there were a few signboards and signals that were defunct. A communication was made to rectify them. This is another attempt to make our police stations look good, more organised and, of course, people-friendly."
Subscribed Failed...
Subscribed Successfully...