Heavy security arrangements for PM public meeting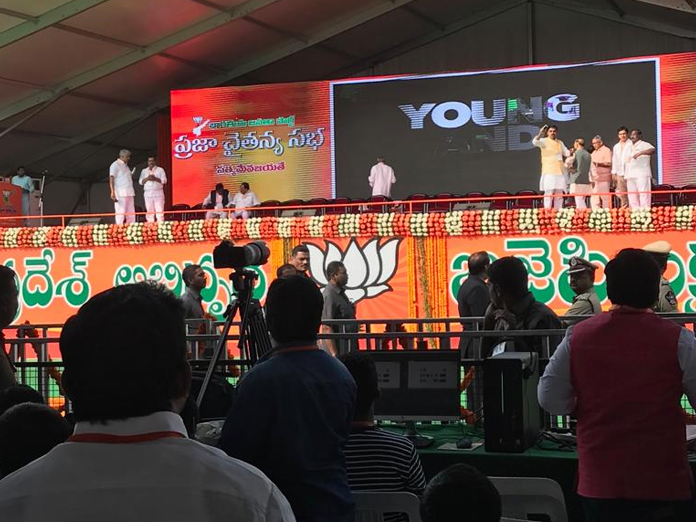 Highlights
Heavy security arrangements are in place for the much publicised public meeting of Prime Minister Narendra Modi on the outskirts of Guntur on Sunday
Guntur: Heavy security arrangements are in place for the much-publicised public meeting of Prime Minister Narendra Modi on the outskirts of Guntur on Sunday.

Police are seen frisking everyone whoever approaching the meeting venue.
The police asked people to show their hand kerchiefs to find out if they're black in colour.
When asked the police said they're taking no chance in Order to avoid embarrassing situations.