11th accused in Gauri Lankesh murder case denied bail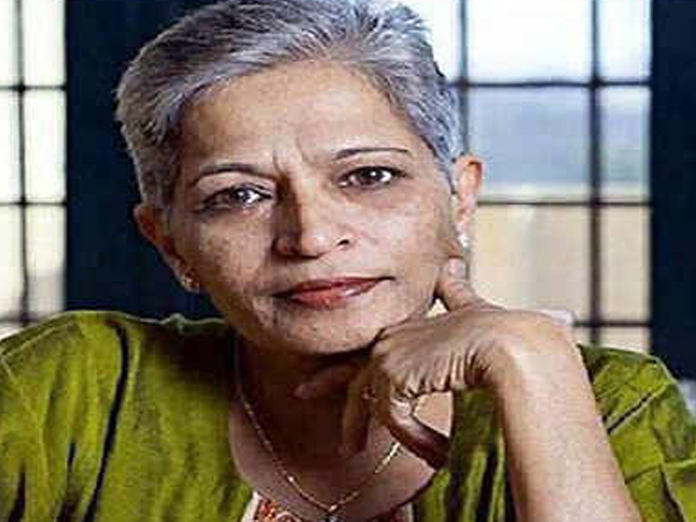 Highlights
The 11th accused in journalist Gauri Lankeshs murder case, Mohan Nayak M was denied bail by the High Court on Monday Justice BA Patil denied the bail on grounds of prima facie material being existent against the accused Due to this, Judge Patil declared that Nayaks involvement in the case is not just peripheral, even though he is technically a conspirator
BENGALURU:The 11th accused in journalist Gauri Lankesh's murder case, Mohan Nayak M was denied bail by the High Court on Monday. Justice BA Patil denied the bail on grounds of prima facie material being existent against the accused. Due to this, Judge Patil declared that Nayak's involvement in the case is not just peripheral, even though he is technically a conspirator.
Nayak is an acupuncturist from Mundadka in Sullia taluk of Dakshina Kannada district, who was arrested for providing shelter and sim cards to other accused in the murder. However, the accused claimed there was no concrete material against him and his arrest was solely on the basis of suspicion. He made a statement saying using the Karnataka Control of Organized Crimes Act (KCOCA) against him was not fair on the government's part since there was no past history of his involvement in any case earlier.
However, the government defended their stance stating that Nayak allowed his premises to be used for criminal activities. Nayak was booked under sections 302 (murder), 120-B (criminal conspiracy), 114 (abettor present when the crime is committed), 118 (concealing design to commit offence), read with section 35 of IPC, section 3 of KCOCA and sections 3 and 25 of the Arms Act. Journalist Gauri Lankesh was shot to death in front of her residence in RR Nagar on September 5, 2017.