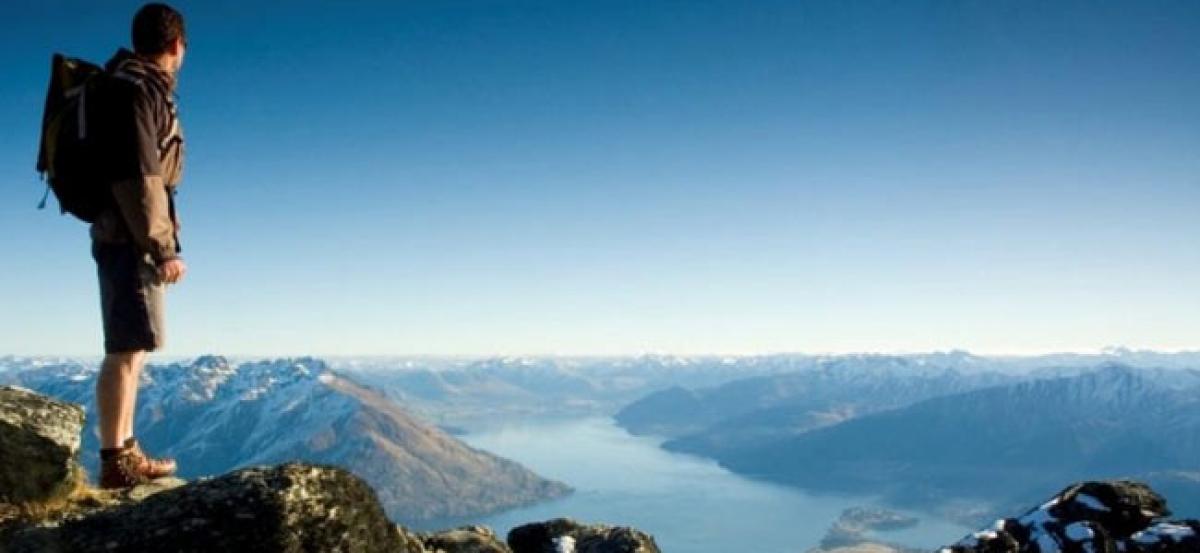 Highlights
The very thought of staring at the sun from the highest peaks and exploring undiscovered landscapes holds the imagination of almost all hormonal males
The very thought of staring at the sun from the highest peaks and exploring undiscovered landscapes holds the imagination of almost all hormonal males. So, you better strap a few days worth of supplies into a bag, seal topographical maps and updated GPS units and make a last minute call to your loved one from a dusty telephone booth on a deserted highway... society mandate is set to take you to places where even satellite phones don't always work!
Statutory warning; be prepared to get lost.
A TRAILHEAD is the point at which a trail begins. So, here is where your path to an adventure of trekking begins. Begin a trekking dude is to be on the move, covering ground, challenging your body, and renewing your soul. The essence of trekking is to leave everything behind and explore something beautiful that is in fact, oneself. It is for those who are fascinated by the concept of the unexplored and the Unconquered. It's about experiencing the beauty of nature first hand. It's not about the destination, but about the voyage.
Because along the way, there will be experiences that will be relived and enjoyed for a lifetime. The lure of the Indian Himalayas is simply irresistible. Nothing even comes close to the glistening hilltops of the Himalayas in the terms of offering such an exotic experience. The snow clad peaks, gushing streams, lush green valleys, the majestic pine trees, enchanting lakes and the flower meadows are said to be the abode of gods. The rugged beauty of the lofty mountains romancing the shimmering waterfalls cascading down in glee is a sight to behold. Within this alluring arena, the Garhwal and the Kumaon regions occupy central place, begin the special points of interest for the trekker.
Besides the majestic Himalayas, Indian geographic riches offer few other prominent trekking expeditions; Chamba and Manali in Himachal Pradesh, Ladakh and Zanskar in Jammu and Kashmir, Darjeeling in West Bengal, Yuksam in Sikkim, and Leh in Ladakh. In vast amphitheatre of India, there are limitless possibilities for trekking tours. And, there is a trek for all and sundry.
ESSENTIALS YOU REQUIRE
Map, notebook and pen
Duffel bag/kit bag
Minimum 60-70 litres of backpack for backpacking treks
Trekking shoes with spare laces
Oxygen masks and regulator
Sun glasses ( good quality, 100% UV PROTECTION lens, not of blue shade)
Walking stick and main rope
Adequate food, fuel and light ( torch)
Full sleeved thick woollen sweater/fleece jacket
Insect repellent
Water purifier material
Binoculars, camera, pocket pouch, first aid kit
Interested in blogging for thehansindia.com? We will be happy to have you on board as a blogger.