Significance of eating Seasme ( Nuvvulu Bellam) on Makara Sankrantri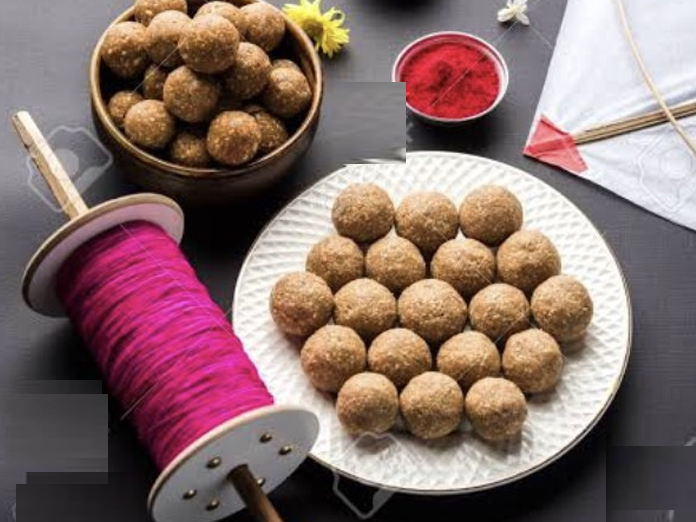 Highlights
On occasion of Makara Sankrantri which falls on January 14 every year, on this day people eat Nuvvulu Bellam a sweet made of Til and Jaggery, forgetting all ill feeling in its place with sweet memories
On occasion of Makara Sankrantri which falls on January 14 every year, on this day people eat Nuvvulu Bellam ( a sweet made of Til and Jaggery), forgetting all ill feeling in its place with sweet memories.
The occasion also demands getting together as one, living in harmony and peace, for a bright future.
On this auspisious day, young females wear new clothes to visit near and dear ones with the Sankrantri offering in a plate, and exchange the same with other families. Here the plate would normally contain TELLA NUVVULU ( White sesame seeds) with fine cut jaggery powder few people even add groundnuts and coconut.
The mixture is called NUVVULA BELLAM in Telangana. The plate also contains sugar candy moulds of various forms with a piece of sugarcane. This signifies the harvest of the season.
In Telangana youngsters and ladies offers Nuvvula Bellam to elders and seek blessings from them.
In rural areas there would be a display of cows and cattle in many colourful costumes in an open field cows are decorated for the occasion and taken on a procession. They are also made to cross a pyre in
the evening with a pomp.
Makara Sankrantri is also called a sthe harvest festival or pongal. This festival marks the beginning of Sun's journey to northen hemisphere, called Uttarayana punyakala. It is the time when the sun passes
feom one zodiac sign to another.
On this day, sweet pongal is prepared, offered to Sun God- Surya and
distrubuted to all. Usually, pongal is a four-day festival celebrated with lot of gusto.
The festival begins on January 14 with Bhogi pongal, Surya pongal on January 15, Kanumu on January 16.
pongal marks the suns transit or Sankramana to Makara Rashi or Capricorn Zodiac sign. Sankramana snana or the ritual bath during Makara Sankramana is the most auspicious ritual observed along the banks of holy rivers.
There is also a science behind this tradition by cooking rice in presence of sunlight helps to get Vitamin D for full one year.
Seasame seeds are a good antioxidant; Dry kernel of coconut is anti bacterial and anti viral agent. Oil in the nut helps to rejuventate the muscles, enhances hair growth and premature aging of the skin.
Eating coconut, sesame mixture helps to prevent the viral attack. Turmeric used in pongal is also anti viral agent.
The winter agent is the time for virus and bacteria to breed and can cause
illness. So our ancestors have done good for the next generations by observing this festival.
As the festival is celebrated in mid winter, food prepared for this festival is such that it keeps the body warm and gives high energy.
All these keep virus and infectious bacteria at a bay.
Interested in blogging for thehansindia.com? We will be happy to have you on board as a blogger.