Court orders to seize Mallya's assets in UK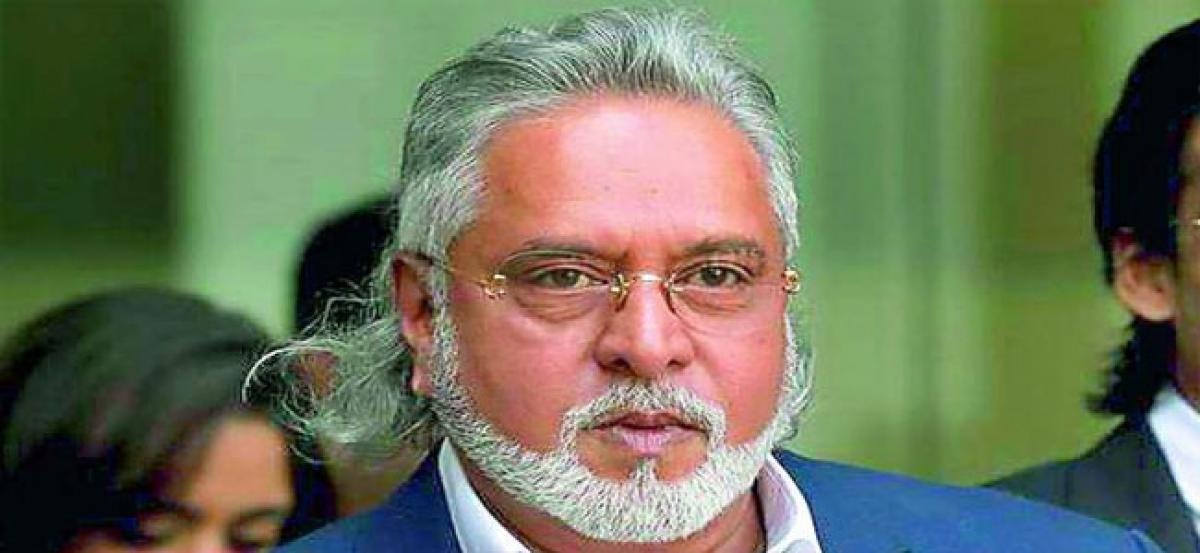 Highlights
A lot of misgivings about the Mallyas assets in UK are troubling the enforcement officers of the High Court They were given permission to seize as much as Rs 10,499 crore of the Vijay Mallya in England and Wales
LONDON: A lot of misgivings about the Mallya's assets in UK are troubling the enforcement officers of the High Court. They were given permission to seize as much as Rs 10,499 crore of the Vijay Mallya in England and Wales.
On May 8, the High Court gave permission to the Bengaluru DRT judgement to be registered in English courts, which gives way to the british officers to recover the loans he borrowed from 13 Indian banks.
But Mallya said "apart from a few cars and items of jewellery" there was nothing much he owned there, as the Tewin estate belonged to his children and his London town house to his mother.
$5.25 million (Rs 36 crore) was declared as "investments and cash equivalents" by Mallya along with the $114 million(Rs 782 crore) as his international assets to the Supreme Court back in April 2016.
Though this declaration did not include the assets of his wife Rekha and their children. He transferred $40 million payout from Diageo in February 2016 to their children in US.
In April, skeleton submissions were submitted to the high court by the banks which said that he had no interest in any of the three properties in England. "Dr Mallya's position in respect of his interest in the properties appears to differ depending upon circumstances," they said.
Mallya's London pad, 18/19 Cornwall terrace, which is a lavish town house worth tens of millions of pounds, owned by RVC, a British Virgin Islands based company. His Hertfordshire estate in Tewin, Ladywalk and Bramble Lodge is estimated to be 15 million euros. The mortgage is named under Ladywalk LLP, who is a member and director of CASL.
It is a wholly owned by Sileta Holdings Ltd, which is owned by CASL as trustee of the Sileta Trust.
No order pertaining to his other assets here has been issued other than the one issued by the High court granting permission to enforcement officers to seize his assets.
Mallya did not disclose a Porsche Cayenne, a Range Rover, a Ferrari, a Mini Cooper and a Bentley Turbo to the Supreme Court which are worth many dollars.
They added " There are numerous other assets which have been linked to Mallya which he denied that he owns. These comprise three yachts, numerous cars and the Mabula Game Reserve in South Africa. The registered owners are offshore companies or trusts."
Other assets worth Rs 3.63 crore were not disclosed which includes a sword of Tipu Sultan, one of his Maybach 62 cars and his Maybach 57 car.