Four die in an overcrowded suburban train in Chennai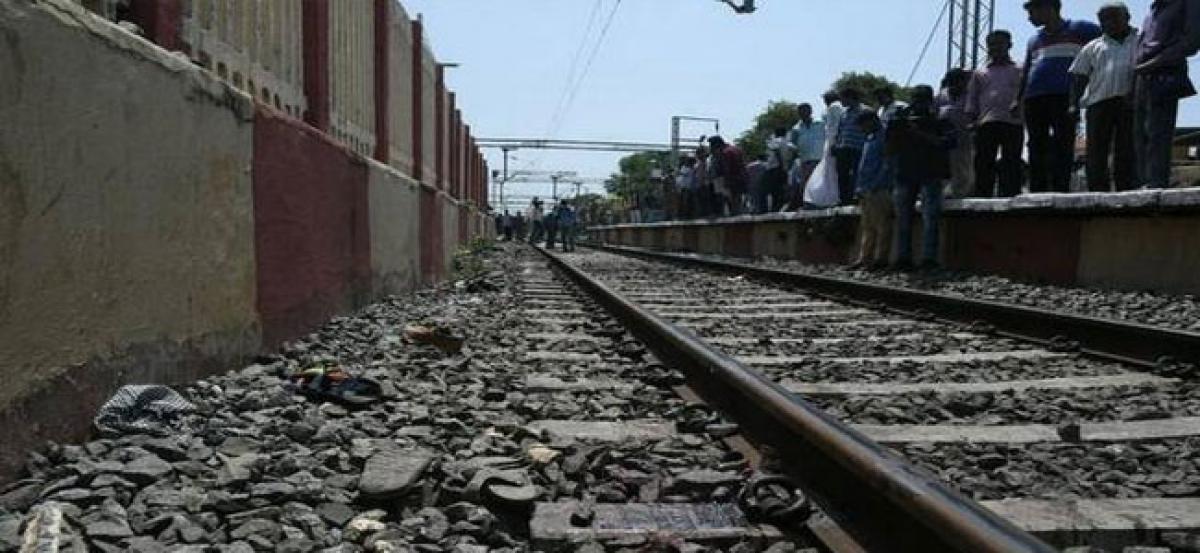 Highlights
On Tuesday in Chennai Four commuters who were travelling on the footboard of an overcrowded suburban train were killed, and several others were injured, when they hit the concrete fence at St Thomas Mount station
On Tuesday in Chennai Four commuters who were travelling on the footboard of an overcrowded suburban train were killed, and several others were injured, when they hit the concrete fence at St. Thomas Mount station.
The incident took place at about 8:45 am when the Tirumalpur-bound slow train was heading towards the Platform number 3 of St. Thomas Mount station. Many commuters were travelling on the footboard of the overcrowded train during the rush hour. As the train approached the station, four people reportedly hit the concrete fence and many others fell on them.
The train was reported to be running late by 15 minutes and this resulted in the overcrowding. The slow train was made to play on the express lane on Tuesday due to a signal failure in the Mambalam station.
Three passengers - Bharat (17), Shiva (19), and Naveen - died on the spot. One passenger died enroute to the hospital.
Bharat was a Class XII student studying in Pozhichalur. He has been living in Kasimedu with his grandmother and would board train from Beach station. Shiva was pursuing second year B.Com at a private college in Pallavaram. His friends said Shiva boarded the overcrowded train fearing he would lose attendance. The third victim, Naveen, was employed at a private company in Chengalpattu.
Other injured passengers were taken to hospitals in the city. At Rajiv Gandhi Government General Hospital, three people have been admitted.
A daily commuter who was in the last compartment of the train when the accident occurred, said passengers have been asking for the concrete fence to be removed since it is causing frequent accidents. Two more people were reportedly hit in the same spot a few days ago, according to St. Thomas Mount station commuters.