It is necessary to recall the value of Gandhi's mantra of "ahimsa": President Kovind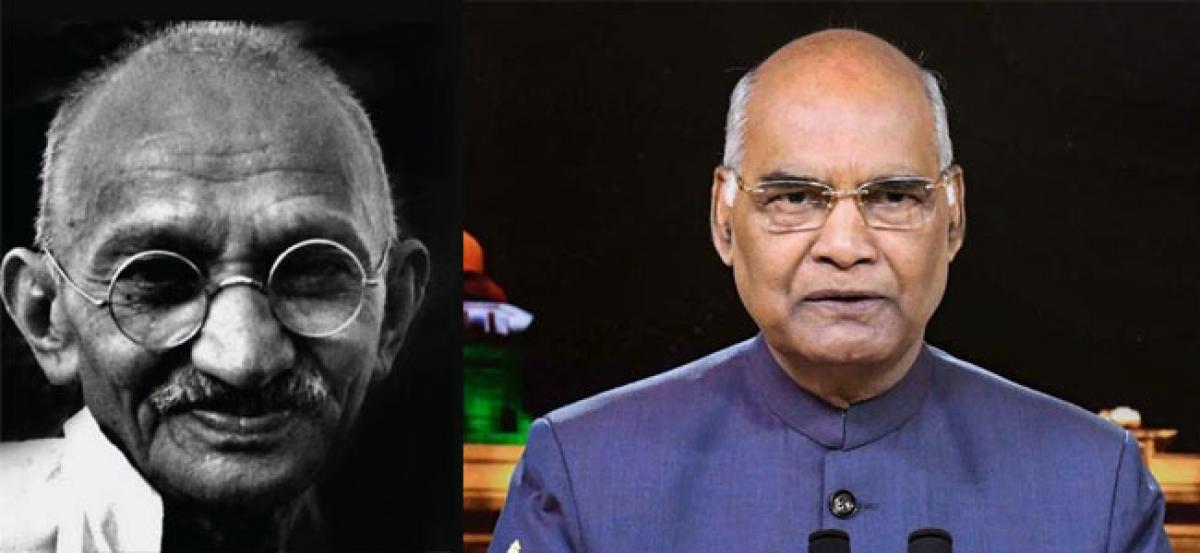 Highlights
President Ram Nath Kovind said that violence has no place in society and it is necessary to recall the value of Mahatma Gandhis mantra of ahimsa
NEW DELHI: President Ram Nath Kovind said that violence has no place in society and it is necessary to recall the value of Mahatma Gandhi's mantra of "ahimsa".
In his address on the eve of Independence Day he said, "The power to stay your hand is far greater than the power to strike with your hand and 'hinsa' has no place in society. Like his(Gandhi's) other teachings, it was rooted in the ancient wisdom of India and yet has resonance in the 21st century and our daily lives."
"It is not fixed or finite. Freedom is a constant and relentless endeavour. Even decades after 1947, each one of us can contribute if we expand the frontiers of freedom and opportunity for our fellow Indians," he added.
Speaking on the women in the society he said, "This is true whether we see them as mothers, sisters, daughters or simply as women who are entitled to a life of their choosing and deserving of the opportunity and security t fulfil their potential." He spoke about India being at very different place from any period it has experienced before.
"India stands at a pivotal moment in its destiny and people should not let contentious and extraneous debates distract them. We are on the cusp of achieving many long awaited goals. Universe access to electricity, elimination of open defecation, homelessness and extreme poverty is achievable and attainable," he said.
He expressed his views on the government's "gram swaraj abhiyan" which is taking banking, power, cooking gas and other welfare programmes to the poor.