Kerala toll 370, over 7 lakh in relief camps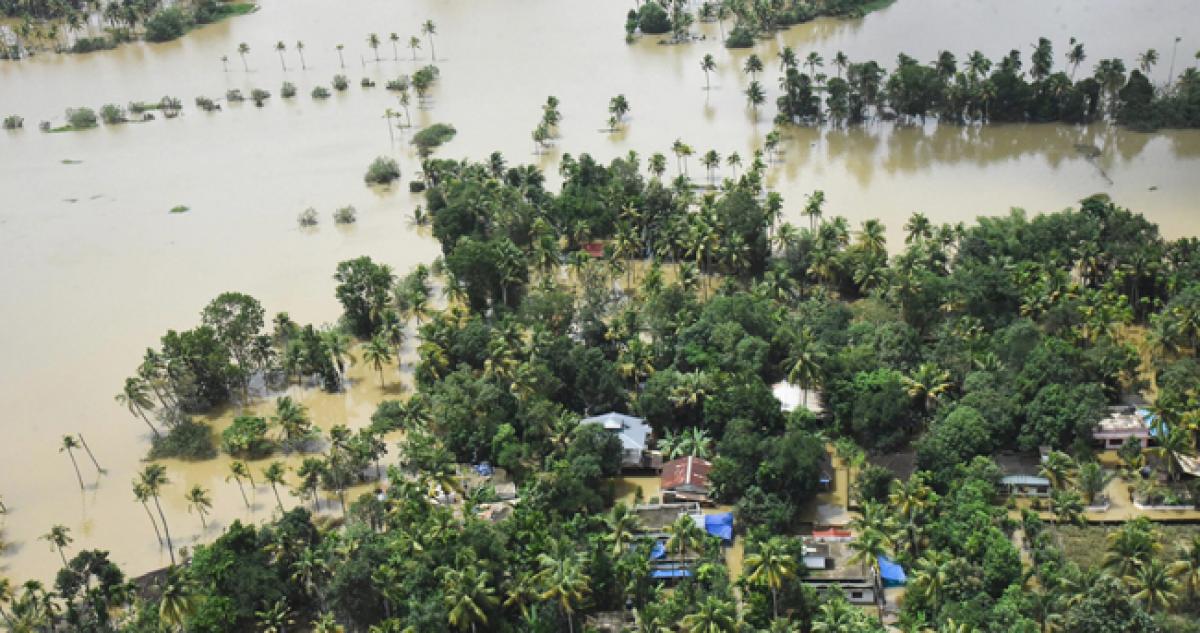 Highlights
As the rain fury finally abated on Sunday, 724,649 people remained in 5,645 camps in Kerala following one of the worstever floods that has left about 370 dead and caused unprecedented destruction
Thiruvananthapuram: As the rain fury finally abated on Sunday, 724,649 people remained in 5,645 camps in Kerala following "one of the worst-ever floods" that has left about 370 dead and caused unprecedented destruction.
"Our prime concern was to save lives. It appears it has been met," Chief Minister Pinarayi Vijayan told the media amid signs that the most destructive phase of the floods had ended and that water overflowing numerous towns and villages had started to recede.
"It is perhaps one of the worst-ever tragedies. Hence the loss caused is so huge. So, we will accept all help," he said, revealing the extent of a tragedy which has not hit the state since 1924.
But even as Vijayan maintained that the last stage of rescue act was going on, various WhatsApp groups continued to be flooded with requests for help, especially from Alappuzha.
On Sunday morning, the authorities withdrew the red alert issued in the last of the three districts: Idukki, Ernakulam and Pathanamthitta. There were only moderate rains in a few districts.
Naturally, with fishermen, NCC, Navy and Air Force continuing to rescue the marooned, Sunday saw the maximum evacuation of people from Chengannur, Pandalam, Thiruvalla, several areas in Pathanamthitta district and in Aluva, Angamaly and Paravur in Ernakulam.
The Chief Minister said 22,034 people had been rescued from flooded homes and buildings. The death toll began on May 29 when Kerala got the first of the monsoon rains. But the bulk of the fatalities were reported after August 9, when a tragedy of unprecedented proportion gripped the state after sluice gates of several rain-filled dams were opened.
Vijayan said the next task would be to help people get back to normal life. "Rehabilitation will be done by various agencies," he said, and pledged that all towns and cities would be cleaned on a war footing.
Vijayan paid special tributes to Kerala's famed fishermen who played a key role in rescuing hundreds and navigating through dangerous waters. Every fisherman who took part in the rescue act would be given Rs 3,000 each, he said. "We will always be grateful for their support and help."
But even as help poured into Kerala from all over the country and abroad, some vendors made a killing because of food shortages. Green chillies, even after police intervention, was selling at Rs 120 a kg in Kochi. Onions, potatoes and cabbage were sold at Rs 90 a kg. The retail cost of rice and sugar shot up by Rs 15.