2019 Polls: Opposition parties' youth wings unite against BJP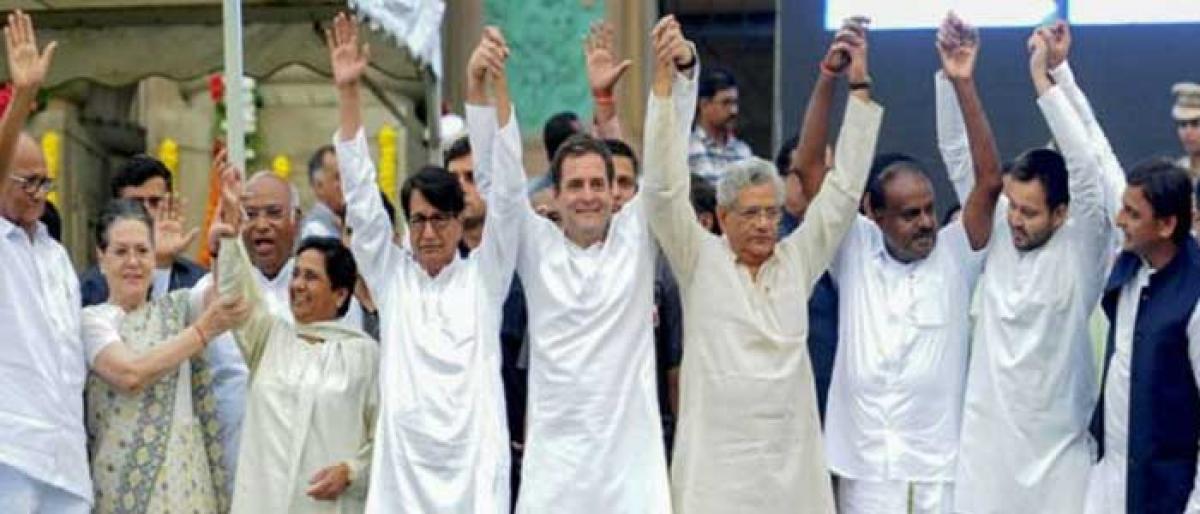 Highlights
Youth wings of several Opposition parties are trying to formulate a grand alliance Mahagathbandhan ahead of 2019 polls to corner the Central Government on the issues related to the youth of the country
New Delhi: Youth wings of several Opposition parties are trying to formulate a grand alliance 'Mahagathbandhan' ahead of 2019 polls to corner the Central Government on the issues related to the youth of the country.
Shedding light on the proposition, Indian Youth Congress Amrish Ranjan Pandey told ANI, "Youth Wings of several opposition parties are coming together for the future of India. It is an election year and young India has the major portion in the votes. We will expose the government by reaching out to young India".
In order to reach out to young people, leaders from the youth wing of Samajwadi Party, Nationalist Congress Party, Rashtiya Janta Dal , Rashtriya Lokdal, Indian Union Muslim League, National Conference, and Dravida Munnetra Kazhagam will address the media in Delhi on Tuesday.
Democratic Youth Wing of India and All India Youth Federation will represent left party's Youth wing in the press conference.
However, Aam Aadmi Party and Trinamool Congress' youth wings, are not part of the strategy.