Supreme court hearing on Elgaar Parishad case today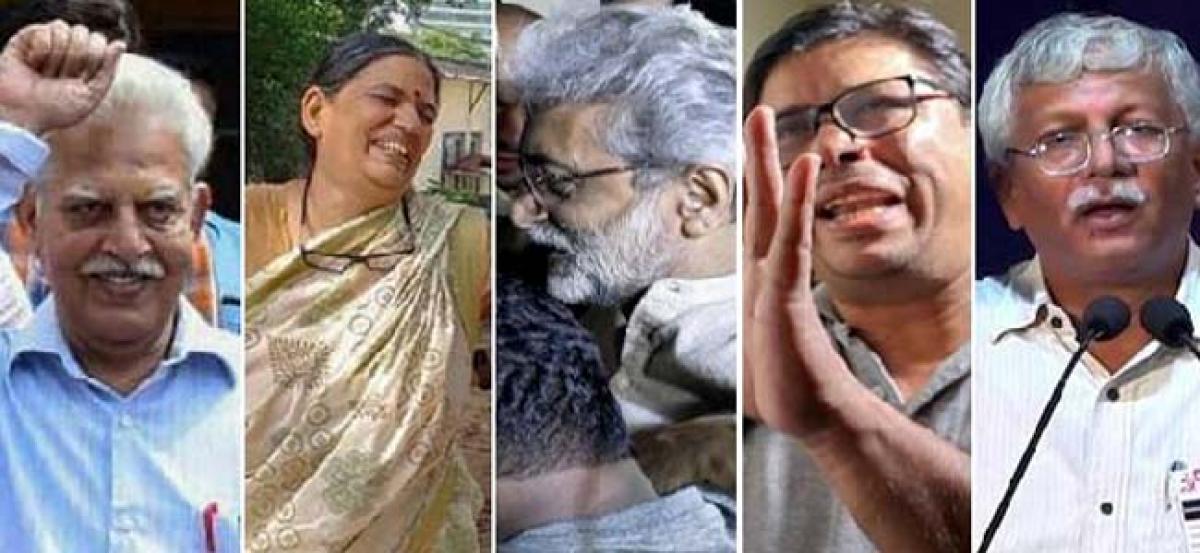 Highlights
As the Supreme Court is hearing today the Elgaar Parishad case which is going to give a clarity on the arrest of five activists earlier security arrangements were made at the house of VIRASAM founder Varavararao raos house at Gandhi nagar where he was under house arrest It was came to know that clarity will come till 230pm in the afternoon
As the Supreme Court is hearing today the Elgaar Parishad case which is going to give a clarity on the arrest of five activists earlier. security arrangements were made at the house of VIRASAM founder Varavararao rao's house at Gandhi nagar where he was under house arrest. It was came to know that clarity will come till 2:30pm in the afternoon.
Meanwhile left parties and varavararao rao sympathisers were reaching his house to extend their support to him.A delegation of left parties under the leadership of CPI State Secretary Chada Venkat Reddy reached the house and police stopped them to meet Varavararao Rao. Varavara Rao's wife Hemalatha came down and met the delegation.Later speaking to the media, Chada Venkat Reddy slammed the Central government and the state government by criticising that they are curbingbthe peoples voice by using force .
In a democratic country ,the elected governments for their wested political interests are doing this and they can get punishment in the people's court" Chada criticised.