Hacking of gateman's hands at level-crossing : NHRC notices to Rly Board, Haryana govt, police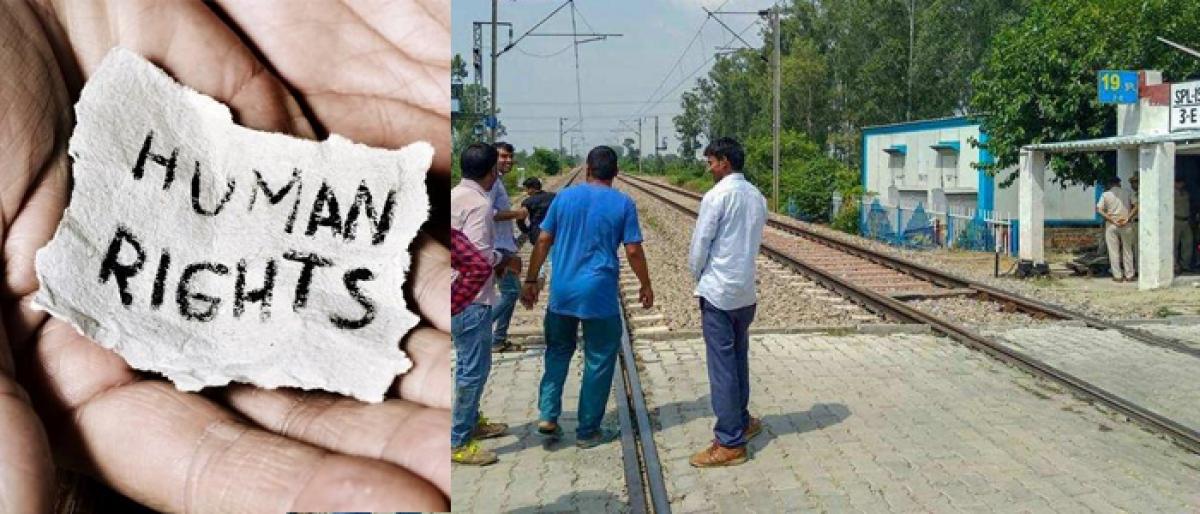 Highlights
The National Human Rights Commission on Tuesday sent notices to the Railways, the Haryana government and the states police chief, a day after a gatemans hands were hacked by three motorcycleborne men when he refused to open a levelcrossing gate near the Delhi Haryana border
New Delhi: The National Human Rights Commission on Tuesday sent notices to the Railways, the Haryana government and the state's police chief, a day after a gateman's hands were hacked by three motorcycle-borne men when he refused to open a level-crossing gate near the Delhi-Haryana border.
The National Human Rights Commission (NHRC), in a statement, observed that whatever be the reason behind this gruesome act, it clearly indicates that "there were no security arrangements" for the safety of on-duty staff, leading to violation of his human rights.
The NHRC said it has taken suo motu cognisance of media reports about this "rare case of violence". "Accordingly, it has issued notices to the chief secretary and the director general of police, Haryana seeking a detailed report, along with steps taken in the matter.
"A notice has also been issued to the chairman, railway board, seeking a report within four weeks about the steps to be taken, if not taken already, to prevent such ghastly act against gatemen of railway crossing across the country," the NHRC said.
The gateman had refused to open the level-crossing gate near Narela area because a train was approaching, railway officials said Monday.
Kundan Pathak's hands were reattached after a major surgery that went on for more than four hours in a hospital in Rohini, said Northern Railway spokesperson Nitin Chowdhury.
The 28-year-old, who also received serious injuries to his legs and neck, was attacked around 1 am Monday.
Pathak, a resident of Bishanpur in Bihar's Banka district, was manning gate number 19 between Narela and Rathdhana when the three armed men demanded that the level crossing gate be opened.