Sister Lucy demands explanation on expulsion from duties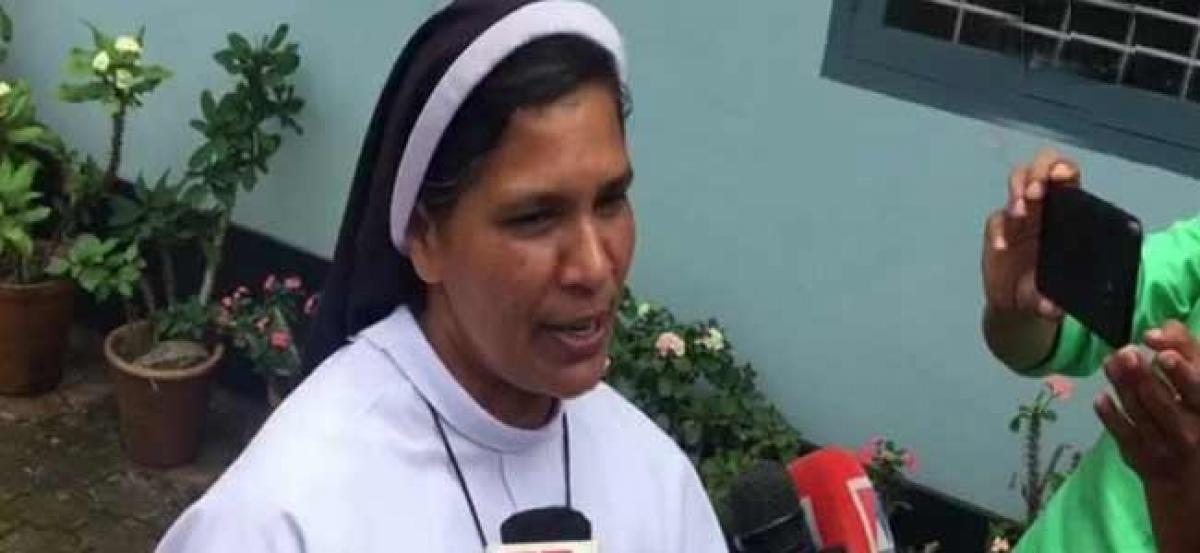 Highlights
Sister Lucy Kalappura, a nun who joined a number of others in protesting against former Bishop of Jalandhar, Franco Mulakkal, demanded an explanation on why she was ousted from church activities
Wayanad (Kerala): Sister Lucy Kalappura, a nun who joined a number of others in protesting against former Bishop of Jalandhar, Franco Mulakkal, demanded an explanation on why she was ousted from church activities.
"Before expelling me from my duties, explain what my mistake is. I've been very active till date in fulfilling my responsibilities. So, it must be made clear why I am expelled," she told reporters here.
Taking a jibe at the church authorities, the nun asked why no such immediate action was taken to support the nun who was allegedly raped by the former Jalandhar Bishop.
"What pained me is that the church couldn't raise its voice when Franco raped a nun 13 times. I felt I should go and support her. How is it that speedy action is taken against me while everybody was silent on rape? Maybe it is team of the church Vicars who took the decision," she added.
Sister Lucy, who joined a number of others outside the Kochi High Court to stage a protest against the rape-accused Bishop, was reportedly barred from her duties and relieved from church activities on Sunday. However, no official notice was sent to her regarding the same.
Meanwhile, the probe team investigating the alleged Kerala nun rape case will file an application in the court seeking permission to take accused former Bishop of Jalandhar for a polygraph test.
The police have asked for the polygraph test, as according to them, the alleged rape accused Mulakkal is not cooperating during the interrogation. As per the police, the accused Bishop used to repeat words like "don't remember" and "don't know" and later refused to respond during the interrogation.