Sabarimala verdict today: Can women enter temple to offer prayers to Lord Ayyappa? Supreme Court to decide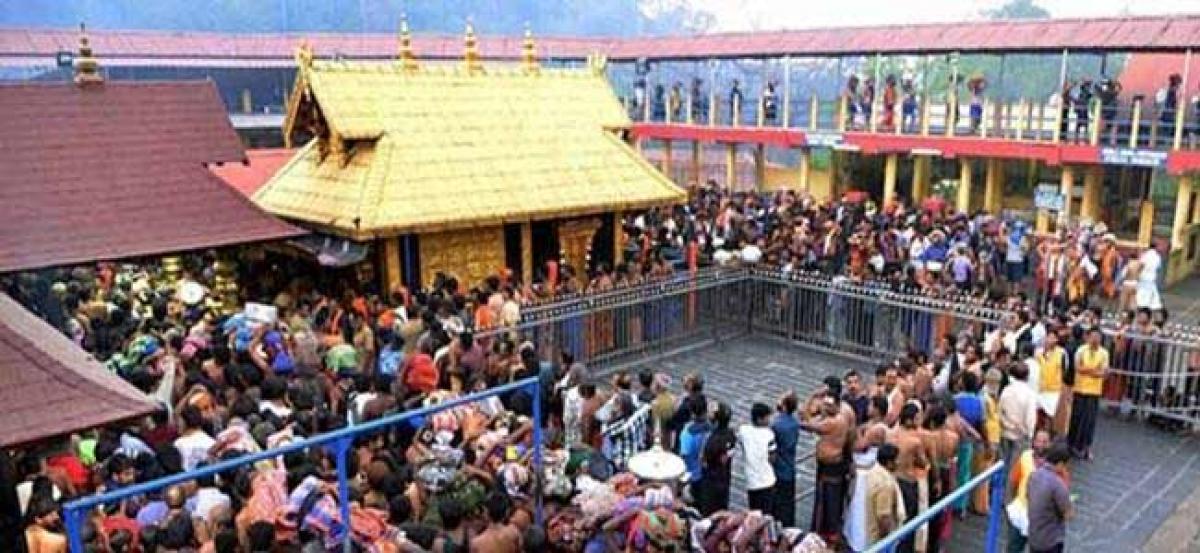 Highlights
In one of the major verdicts in the right to pray movement, the Supreme Court will decide if the women can enter the famed Sabarimala Temple in Kerala and offer prayers to presiding diety Lord Ayyappa
In one of the major verdicts in the 'right to pray' movement, the Supreme Court will decide if the women can enter the famed Sabarimala Temple in Kerala and offer prayers to presiding diety Lord Ayyappa.
According to latest reports, the top court is likely to pronounce the crucial verdict at around 10:30 am. A clutch of pleas were filed challenging the ban on entry of women between 10 and 50 years of age into the Sabarimala temple in Kerala.
Earlier, a five-judge Constitution bench headed by Chief Justice Dipak Misra had reserved its judgment on August 1st after hearing the matter for eight days.
The bench, which also comprised Justices R F Nariman, AM Khanwilkar, DY Chandrachud and Indu Malhotra, had earlier said that the constitutional scheme prohibiting exclusion has "some value" in a "vibrant democracy".
The top court's verdict would deal with the petitions filed by petitioners Indian Young Lawyers Association and others.
The Kerala government, which has been changing its stand on the contentious issue of women of the menstrual age group entering the Sabarimala temple, had on July 18 told the Supreme Court that it now favoured their entry.
During the July 18 hearing, the top court had said that denying entry to women in Sabarimala Temple is against the Constitutional mandate.
"On what basis you (temple authorities) deny the entry. It is against the Constitutional mandate. Once you open it for the public, anybody can go," the Chief Justice of India had observed.
"Your (intervener) right to pray being a woman, is equal to that of a man and it is not dependent on a law to enable you to do that," Justice DY Chandrachud had made the observation.
The apex court had on October 13 last year referred the issue to a constitution bench after framing five "significant" questions including whether the practice of banning entry of women into the temple amounted to discrimination and violated their fundamental rights under the Constitution.