Seven-year-old girl stammers in her academics, aunt crushes her fingers with pliers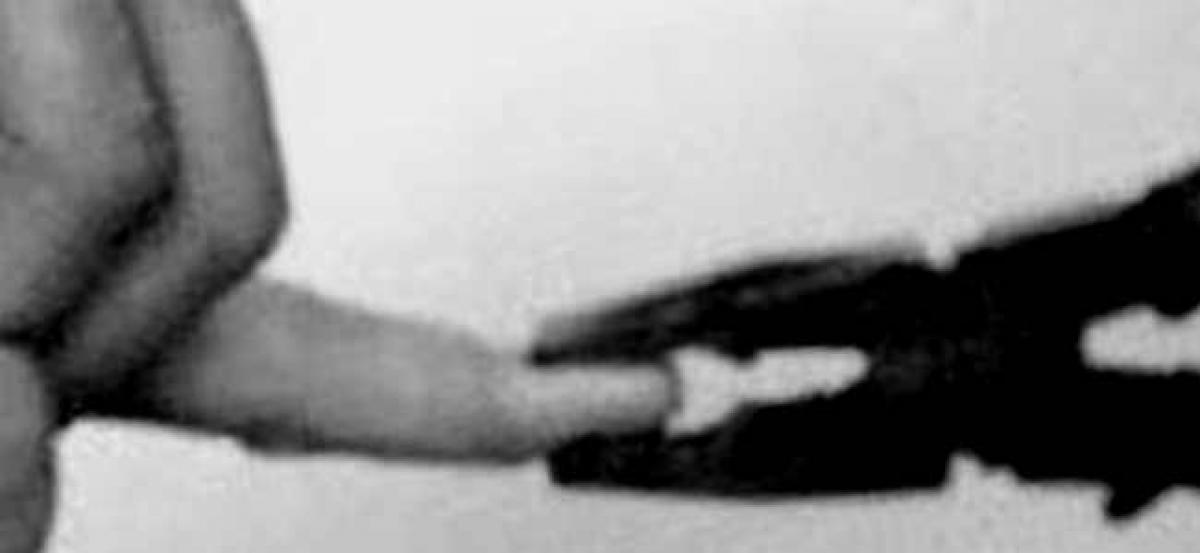 Highlights
A sevenyearolds aunt bruised her wards finger tips to get her to study They had been arrested along with her husbandSeeing the girls finger tips injured severely, her grandmother rushed the girl to a nearby hospital The hospital registered a medico legal case and referred the matter to the jurisdictional police
BANGALORE: A seven-year-old's aunt bruised her ward's finger tips to get her to study. They had been arrested along with her husband.Seeing the girl's finger tips injured severely, her grandmother rushed the girl to a nearby hospital. The hospital registered a medico legal case and referred the matter to the jurisdictional police.
The police who proceeded on the medico legal case spoke to the victim about why she was tortured and arrested the couple, after registering a case against them under the Juvenile Justice Act of 2015. Had there been no medico legal case, the police claim that this incident would have gone out of record.
The detained man and his wife are both employed in private firms. Police have learnt that the accused would regularly pick up and drop the victim to school and would beat her up often. The child lost her mother some time ago and her father lives in another district near Tumakuru. The victim is taken care by her 54-year-old grandmother and is a second standard student. The accused couple, in their late 20s, stay with the victim and her grandmother in a rented house in the city's north division on Tumakuru Road.
The torture came to light only because of the bruised fingers of the victim. The incident happened recently. "After their arrest, the couple have claimed that they did not have any ill feelings towards the victim and all they did was try to scare her into studying, by clamping her fingertips between a pair of cutting pliers. However the damage had been done as the girl's fingertips were bruised and had turned blue. The girl was unable to hold anything, even a pencil to do her homework.
When her grandmother, who works as a housekeeping staff, returned home and saw the victim in tremendous pain and unable to use her hands, she rushed her to a hospital," said an officer. However, the grandmother had no objective to file a police complaint against her own kin. As it was medico legal, the police had no option other than to file a criminal case. The victim's grandmother was made to file a complaint. The police have registered a case under the Juvenile Justice (Care and Protection of Children) Act of 2015 and IPC 324 (voluntarily causing hurt by dangerous weapons or means) against the couple.