Delhi Lieutenant Governor Anil Baijal inaugurates revamped police booth at Khan Market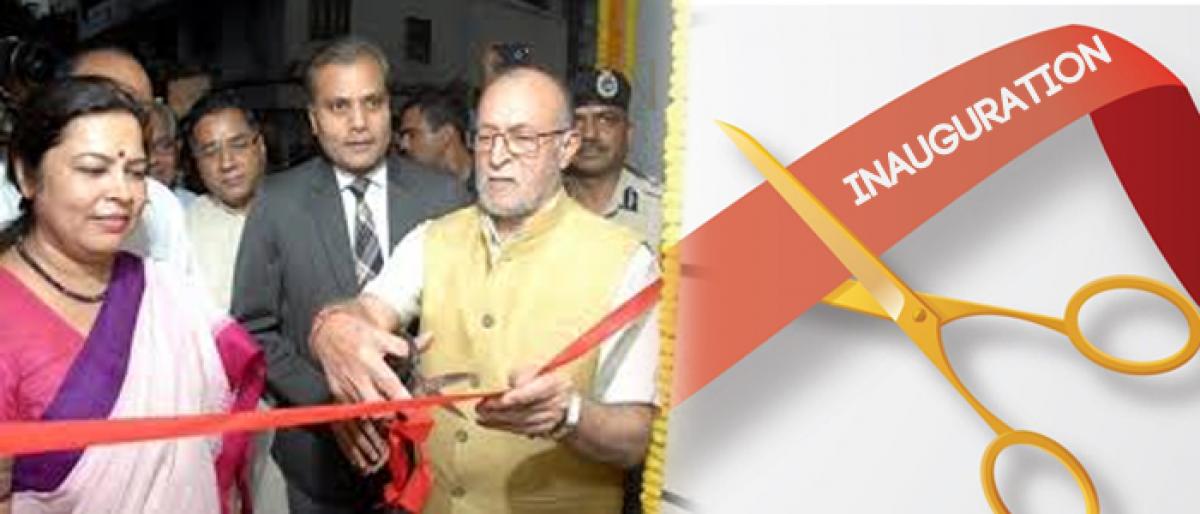 Highlights
Delhi Lieutenant Governor LG Anil Baijal inaugurated the revamped police booth at Khan Market in Lutyens Delhi on Tuesday, said a senior police
New Delhi: Delhi Lieutenant Governor (LG) Anil Baijal inaugurated the revamped police booth at Khan Market in Lutyens' Delhi on Tuesday, said a senior police officer.
The modern, hi-tech booth was refurbished by the NDMC and designed in such a way that it would remain visible at the centre of the popular market, making it easily accessible to the public, he added.
The transparent booth will be equipped with various online services of the Delhi Police.
The kiosk was to be provided with internet connectivity for online registration of FIRs regarding thefts, vehicle thefts, lost mobiles and other articles, besides several other services, the officer said.
The police booth has been in existence for three decades. Since Khan Market is an iconic marketplace, which receives a great footfall of foreign dignitaries and VIPs, the booth has been given a facelift with the online facilities to increase police outreach, he said.

The operational part of the kiosk will be looked after by the Delhi Police, with round-the-clock presence of police officials.
A woman public facilitation officer will be there to guide the public during the day. The NDMC will help in the maintenance of the booth.
The public facilitation officer will help address the grievances of the visitors.
Baijal appreciated the joint effort of the NDMC and Delhi Police for giving a facelift and providing public-oriented facilities at the newly-inaugurated police booth.
It will enhance accessibility and enable hassle-free redressal of police-related grievances, besides strengthening the police-public interface, Baijal said.
"It is a perfect example of synergy of the police working with a civic agency for the betterment of society at large. Such type of booths will be replicated in the other districts of Delhi," he added.
Subscribed Failed...
Subscribed Successfully...