DU college's body denies principal's access to office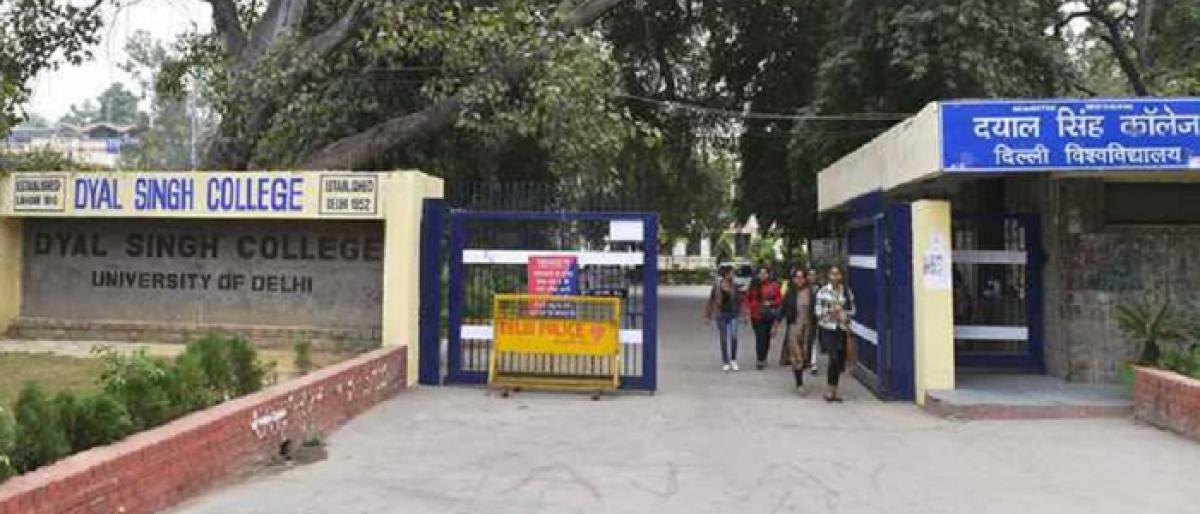 Highlights
The governing body of Dyal Singh College sealed the office of its principal for not abiding by the bodys orders that had asked him to proceed on leave over allegation of him involving in financial and administrative irregularities
New Delhi: The governing body of Dyal Singh College sealed the office of its principal for not abiding by the body's orders that had asked him to proceed on leave over allegation of him involving in financial and administrative irregularities.
The governing body of the Delhi University college had initiated a probe last month against principal, I S Bakshi over alleged financial and administrative irregularities and had directed him to proceed on an indefinite leave.
However, Bakshi, the principal of Dyal Singh (Morning) College, had refuted the charges levelled against him. In a meeting on Friday, the governing body of the college said it decided to seal Bakshi's office as he was not cooperating in the inquiry against him.
It said Bakshi continued to come to the college, defying the order. "As principal's office is sealed, he will be out of bounds from the college till the enquiry is completed.
Now, Bakshi will come inside the college campus only after written information to the convenor of the inquiry committee O P Malik, retired IPS and former DGP," the body said.
Meanwhile, Bakshi's bank signatory power has also been suspended and officiating principal Pawan Kumar Sharma was given the power. Bakshi said this evening he got to know his office was sealed.
After the order last month, he had written to the varsity's vice-chancellor and the vice president about the matter. "I was assured by the varsity authorities that the matter will be resolved but nothing was given to me in writing," he said.
Bakshi said he will write to the HRD Ministry to inform them about what is happening in the college.
In a reply to the governing body's decision, Bakshi said, "Reference your notice dt 26.10.18 barring my entry into the college and your act of sealing principal's office, it is to reiterate that your actions are without force of governing body, university rules and regulations.
I was appointed by approval of the University Executive Council and you have no power whatsoever to not allow me to perform my duties as principal in absence of approval of University Executive Council.
I, therefore reserve my right to respond to your illegal orders in a befitting and lawful manner."