Demolition of illegal shops leads to tension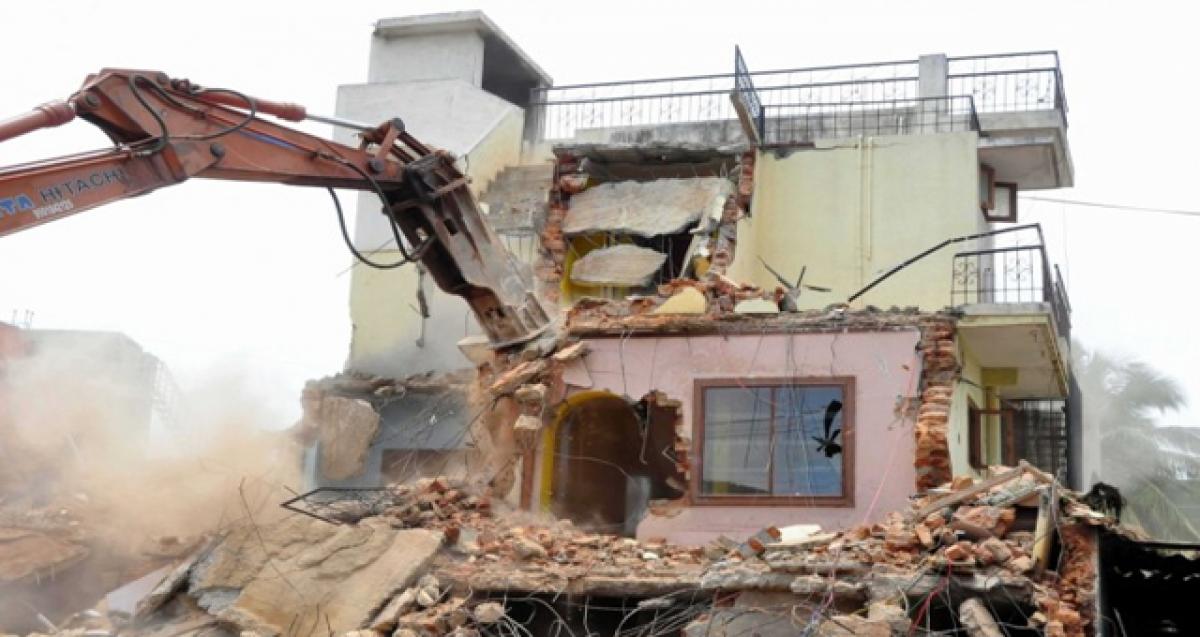 Highlights
Tension prevailed as owners of the illegal structures entered into heated arguments with officials for acting without intimating them in advance.The officials came in the morning and directed owners of the 'illegal' shops to vacate the premises before taking up the demolition drive. The shop-owners, like Sanjay Purohit, while speaking to The Hans India, expressed resentment over the officials' att
Nizamabad: Officials of the Marketing department, police, besides the officials of Municipal Corporation on Monday took up a drive to demolish unauthorised shops from Gandhi Chowk to Gandhiganj.
Tension prevailed as owners of the illegal structures entered into heated arguments with officials for acting without intimating them in advance.The officials came in the morning and directed owners of the 'illegal' shops to vacate the premises before taking up the demolition drive. The shop-owners, like Sanjay Purohit, while speaking to The Hans India, expressed resentment over the officials' attitude, contending that they had failed to show an alternative site to them.
They traders said they have been doing business for the last 50 years. They also tried to resist the demolition, leading to tension, claiming that no notices were served to them by officials.
The police tried to bring the tense situation under control by holding discussions with representatives of the officials and traders.
Sangayya, secretary, Nizamabad Market Committee, said that the shops were demolished as they were under illegal occupation.