Pregnant women at risk without gynecologist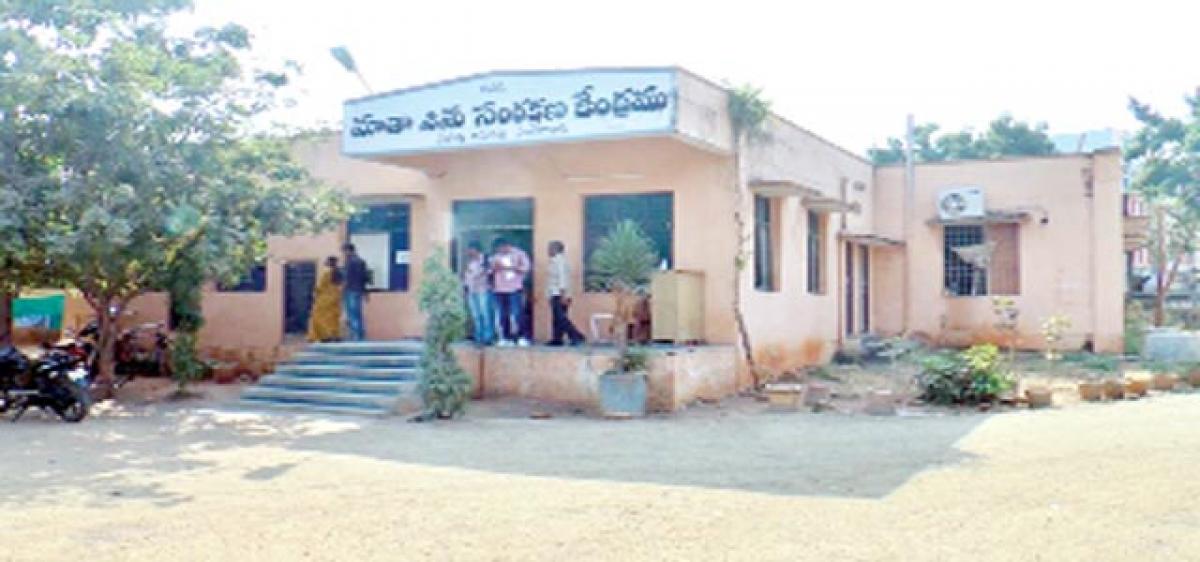 Highlights
Once famous as the best health centre for about three years, the Huzurabad Government Hospital is reminiscing the past glory without minimum...
Karimnagar: Once famous as the best health centre for about three years, the Huzurabad Government Hospital is reminiscing the past glory without minimum facilities for conducting deliveries. Without permanent gynaecologist and anaesthetist, pregnant women are forced to approach either MGM Hospital in Warangal or to private clinics.
Doctors visit the hospital on every Thursday to take care of pregnant women and there would be none to attend the patients on other days in the constituency of Finance Minister Eatala Rajender. The term of the local gynaecologist, who was on a contract basis with the hospital, expired on December 2. Further she went on a month-long leave in November. She wouldn't come back until the contract is renewed. Moreover, the lady doctor seems to be not keen on continuing her services with the hospital.
Hence the hospital authorities are in search of another gynaecologist. The Finance Minister issued orders earlier on recruiting doctors for the hospital on a permanent basis, but the orders were not implemented so far. Further, the hospital has no permanent anaesthetist. This government hospital is the only destination for the expectant mothers living in surrounding villages.
They are finding it difficult to travel to far off places like Warangal in advanced stages of pregnancy and not able to avail services of the private clinics as they couldn't afford them. The number of expectant mothers visiting the hospital for deliveries came down drastically with the expiry of the term of contract of the lady doctor. Shortage of medical staff proved to be a bane of the rural women. During its hey days, the hospital used to conduct at least five deliveries a day.
In the absence of gynaecologist, the expectant mothers were being referred to MGM Hospital in Warangal. Instead of going there, the rural women are borrowing money and getting their deliveries conducted in private hospitals. In October, the hospital conducted 25 deliveries. In November, not a single delivery was conducted as the gynaecologist proceeded on leave.
The recent demonetisation effect has further increased their woes. The pregnant women were in hospital while their spouses were standing in serpentine queues in front of banks to withdraw money. According to hospital Superintendent Ramana Rao, the patients are facing troubles due to absence of a gynaecologist.
He said a report has been submitted to the District Collector and hopeful of appointing a lady doctor in two or three days. Sampath, husband of an expecting wife, lamented 'We go to Warangal MGM hospital after going through lot of hardships. But have to return without medical checkups as the doctor is absent.' He said he can't afford to admit his wife in a private hospital. But without any choice, he was forced to borrow money from others.
By Ch Gopalakrishna
Subscribed Failed...
Subscribed Successfully...