STARS-30 students visit Hyderabad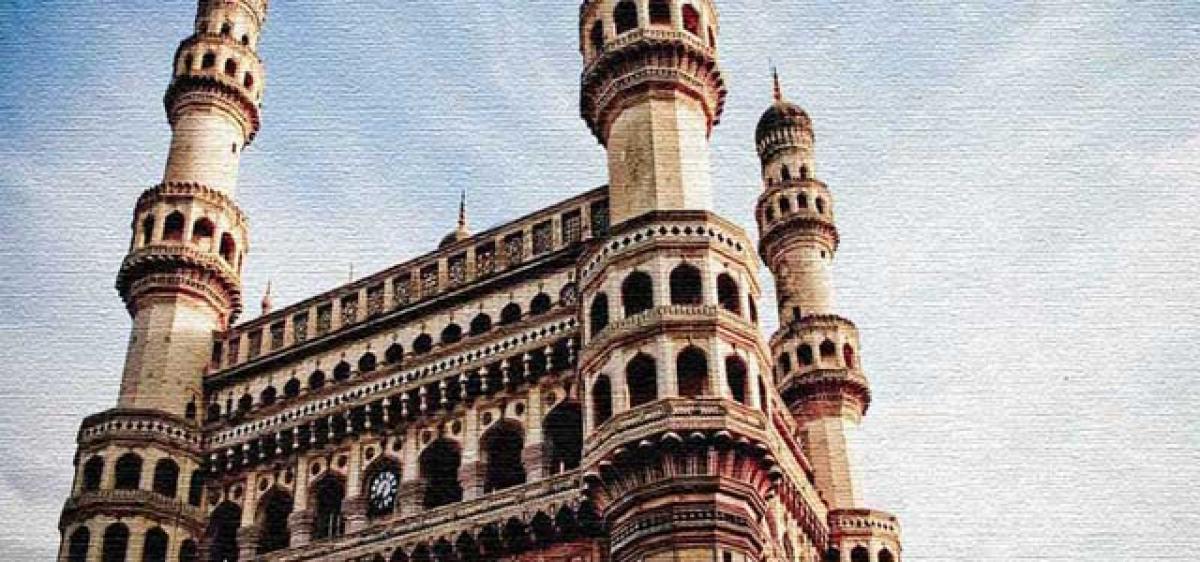 Highlights
Last year, two students got admission in IIT, one student got admission in NIT and 8 members got admission in JNTU campus colleges while remaining...
Utnoor: STARS-30 is an initiative taken by the ITDA here under which coaching is provided to select 72 tribal junior college students for various competitive exams like EAMCET, JEE Mains and JEE Advanced, NEET etc.
Last year, two students got admission in IIT, one student got admission in NIT and 8 members got admission in JNTU campus colleges while remaining students were admitted in top 20 engineering colleges of our State.
Recently, they were sent on an exposure visit to Hyderabad on 19th and 20th of December. Many among them were first time visitors to the city.
The tour was primarily aimed at taking the students round the campuses of IIT-Hyderabad, Gandhi Medical College, Osmania University, which would serve as a source of motivation for these tribal students and would bring awareness on contemporary developments in the science and technology.
Moreover it would bring useful exposure to these students regarding the nature of activities undertaken in these learning centres.
ITDA Project Officer RV Karnan agreed to this idea and promised them all kind of support including financial support.
Following that he put them in touch with Dr Christina (IAS), MD, Telangana State Tourism Development Corporation and Praveen, Deputy Manager (Marketing), Telangana Tourism.
They facilitated the trip by making arrangement for transport in Hyderabad, entry passes at various places of interest as well as providing meals to the students on a couple of occasions. Similarly, Dr. Praveen Kumar (IPS), Secretary, TSWREI helped the students in securing accommodation as well as food for the students in Hyderabad.
Similarly Dr Prem, Associate Professor, IIT Hyderabad took keen interest in ensuring that students derive maximum benefit from their visit to IIT Hyderabad. District Education Officer Adilabad provided bus facility to drop students back at their hostel in Adilabad.
The trip would not have been undertaken successfully without the support of District Collector Mancherial RV Karnan and District Collector Adilabad, Jyoti Buddha Prakash.
The journey from Adilabad to Secunderabad started at 9 PM on 18th December via Krishna Express. Five caretakers including teachers and course co-ordinator Srinivas Swamy accompanied the students.
He took great care to make the programme a success. Upon reaching Secunderabad, they were taken to Rajendranagar study center hostel by T.S Tourism buses.
On 19th of December they visited IIT Hyderabad. Under the guidance of Professor Prem, final Year students of IIT Hyderabad gave a presentation on 'How to crack JEE' and interacted with our students as well. Our students were taken around the campus where they visited all the laboratories & library. They visited BITS PILANI campus,Shameerpet and Osmania university as well on day one.
On 20th December, the students visited places of cultural and historical importance such as Charminar and Salar Jung museum.
In the afternoon, they visited Gandhi Medical College where Prof. K Ganesh interacted with the students and gave a presentation to them on the functioning of human heart.
Towards the evening, they were taken to the Birla Temple, Planetarium as well as Tank Bund. After this they wrapped up the trip and returned to Adilabad by train.
Subscribed Failed...
Subscribed Successfully...