Hit Pak where it hurts most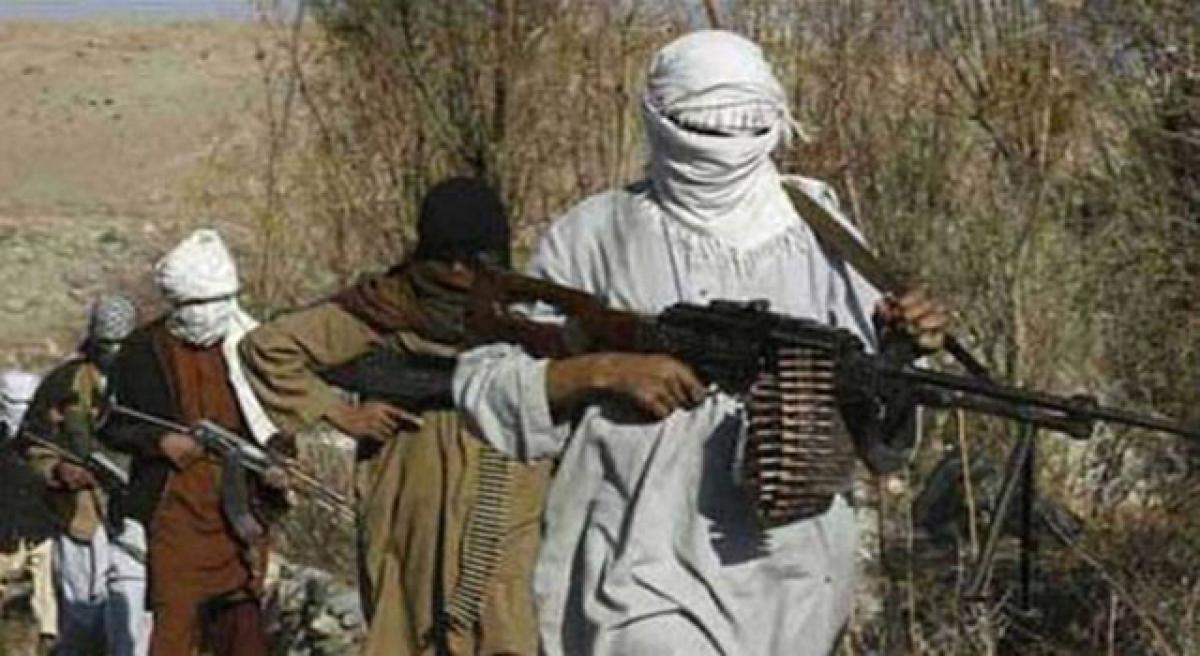 Highlights
I remember noting down the following dateline from somewhere which I felt was important in tracking Kashmir now and then: 
I remember noting down the following dateline from somewhere which I felt was important in tracking Kashmir now and then:
(This is in Indo-Pak context of course)
TALE OF TRIUMPHS
1948 - As Pakistani army regulars follow the Kabayalis into Kashmir, New Delhi makes Hari Singh, then king of J&K, sign the Instrument Accession, making the state part of India and weakening Pakistan's claim over it.
1971- India sends its army into East Pakistan to support the Mukti Bahini. Pak is bifurcated and Bangladesh is born. A military victory and a foreign policy coup.
1972- Indira Gandhi and Z A Bhutto sign the Shimla Agreement, the cornerstone of bilateral relations to this day.
1974- As Z A Bhutto cozies up to China, India tests its first nuclear device in an attempt to join the N-club, dehyphenates itself from Pak & sends a message to Mao.
1999 -Battle erupts in Kargil: Pakistan forced to accept its troops were present in the area. This creates a rift between Musharraf and PM Nawaz Sharif, who orders his army to withdraw after a visit to the Clinton White House.
...AND BLUNDERS
1949- Nehru's plebiscite offer at the UN makes Kashmir an international issue and gives Pakistan a stick to beat India with.
1998 - India's Pokhran-II is followed by Pakistan's nuclear test. Both face international sanctions and India gets hyphenated yet again with Pakistan.
2001- India invites Musharraf for peace talks. He leaves Agra in a huff, makes a strong statement on Kashmir, and India ends up legitimising the rule of a dictator.
There could have been more such datelines incorporated in the tale of triumphs list if only we had not dithered and had adopted a coherent, consistent and dispassionate stand on Kashmir in the beginning itself rather than face the mess today.
But, our politics, of course, played a dirty role in creating these anti-Indian forces and made Kashmir a festering wound for us. After a long time, we hear in our Parliament that if at all negotiations are to be held, then it would be for PoK or Azad Kashmir as the Pakistanis' and their satanic forces in the valley call the occupied part of India.
Good that India has come to realise the gravity of the situation and for once has its narrative right. It is important for Indians to know as much about the "other side" of our Kashmir.
Azad Kashmir was created within two months of Pakistan's independence with high expectations. This beautiful land is just an extension of our own vale and the mountainous western region that abuts the vale of Kashmir forms an archer's bow that is about 100 miles long and about 50 miles wide.
Pakistan preferred to call the occupied territory 'Azad Kashmir,' a free and fair land that would serve as a model state whose liberty and freedom would inspire rebellion in Indian-administered Kashmir. That did not happen for several reasons.
Constitutionally, Azad Kashmir has not been a part of Pakistan. But neither has it remained an independent state. Throughout, it has depended on Pakistan for its economic and political survival. It does not even issue its own postage stamps.
Only recently a move has been made to integrate the area into Pakistan by proclaiming it a district. This was done not out of any love for the people living there or for benefit of the region but only under the pressure of the Chinese who have invested about $46 billion in the China-Pakistan Economic Corridor on infrastructure plans for linking the China's western city of Kashgar to the Pakistani port of Gwadar on the Arabian Sea.
(China stands on a week wicket in this regard, because even Pakistan has never given Gilgit-Baltistan any Constitutional status and treated it as a semi-autonomous region. The original residents of Gilgit-Baltistan are not accorded a full citizenship of Pakistan).
Reports in Pak media suggested sometime back that there was a move to elevate the Constitutional Status of the region. Pakistan had maintained a studied silence on the issue all these years as the move could adversely affect its own position on our Kashmir.
Pakistan at this juncture is highly worried that India would raise its pitch on this move of its and jeopardise its equation with China as Chinese are desperate to access Gwadar port without any hitch. Though Pakistan plans to absorb the region and also allow two leaders to be sent the Federal Parliament, they will not have any powers and their status will only be that of observers.
But let us note that despite these moves, for all practical purposes, Muzaffarabad lives under Islamabad's shadow. Its first government was established on October 24, 1947, with Sardar Mohammed Ibrahim as President. On November 3, 1947, Azad Kashmir sought unsuccessfully to join the United Nations as a member-state.
In March 1949, after the dust had settled along the ceasefire line, Azad Kashmir signed a power-sharing arrangement with the Government of Pakistan ceding all authority related to defence, foreign affairs, refugees and the plebiscite to Pakistan.
As I have pointed out in the past, Pakistan created a Ministry for Kashmir Affairs to look after its newest asset. However, as events would show, the ministry was soon preoccupied with influencing political direction in Azad Kashmir.
Not surprisingly, the ministry's directives were not always well received by Azad Kashmiris. At times, they were met with stiff resistance. In 1955, Pakistan declared martial law in some parts of Azad Kashmir to suppress street violence triggered by the Kashmir Act.
In 1957, Pakistan resorted to police action to quell a public meeting that was seeking direct action to create a united and liberated Kashmir. In 1961, President Ayub Khan carried out indirect elections in Azad Kashmir through a Basic Democracies Ordinance which legally only applied to Pakistan, further straining ties with the Azad Kashmiris.
Pakistan always tried to legitimise its position in the occupied land by trying to engage us militarily and by fomenting trouble in Kashmir valley here.
Pakistan, meanwhile, also legally separated the much larger Northern Areas of Gilgit and Baltistan from Azad Kashmir which caused a lot of heartburn amongst the Kashmiris there which only led to further deterioration of the Kashmiris life in the occupied area.
This is the real Achilles' heel of Pakistan. If we want to hit it and hit it hard, then here is where it should be.
The Pak aided and abetted problem of our Kashmir could be dealt with better if India simultaneously exposes the terror camps and training schools across the border.
Even as Pakistan tries to internationalise the Kashmir issue, India has to internationalise its terror schools of the PoK region. Just remember, Kashmir may be looked at as a bilateral issue, but terror is always an international issue. Hope the realisation among our politicians spreads further.
Dealing with the present problem in Kashmir under our control is not an issue that should be dealt within isolation.
How the Centre plans to go about the same as for handling the present crisis in our Kashmir is still to be evolved and the united voice of our Parliamentarians on this count might as well lead to a solution soon. A calm Kashmir vale is not the panacea.
The other side must also be tackled to sustain peace here. So a temporary solution apart, a strategy is required. All that is required is a political will. And, Modi, perhaps, has a lot of it!
Subscribed Failed...
Subscribed Successfully...