Freedom to marry faces threat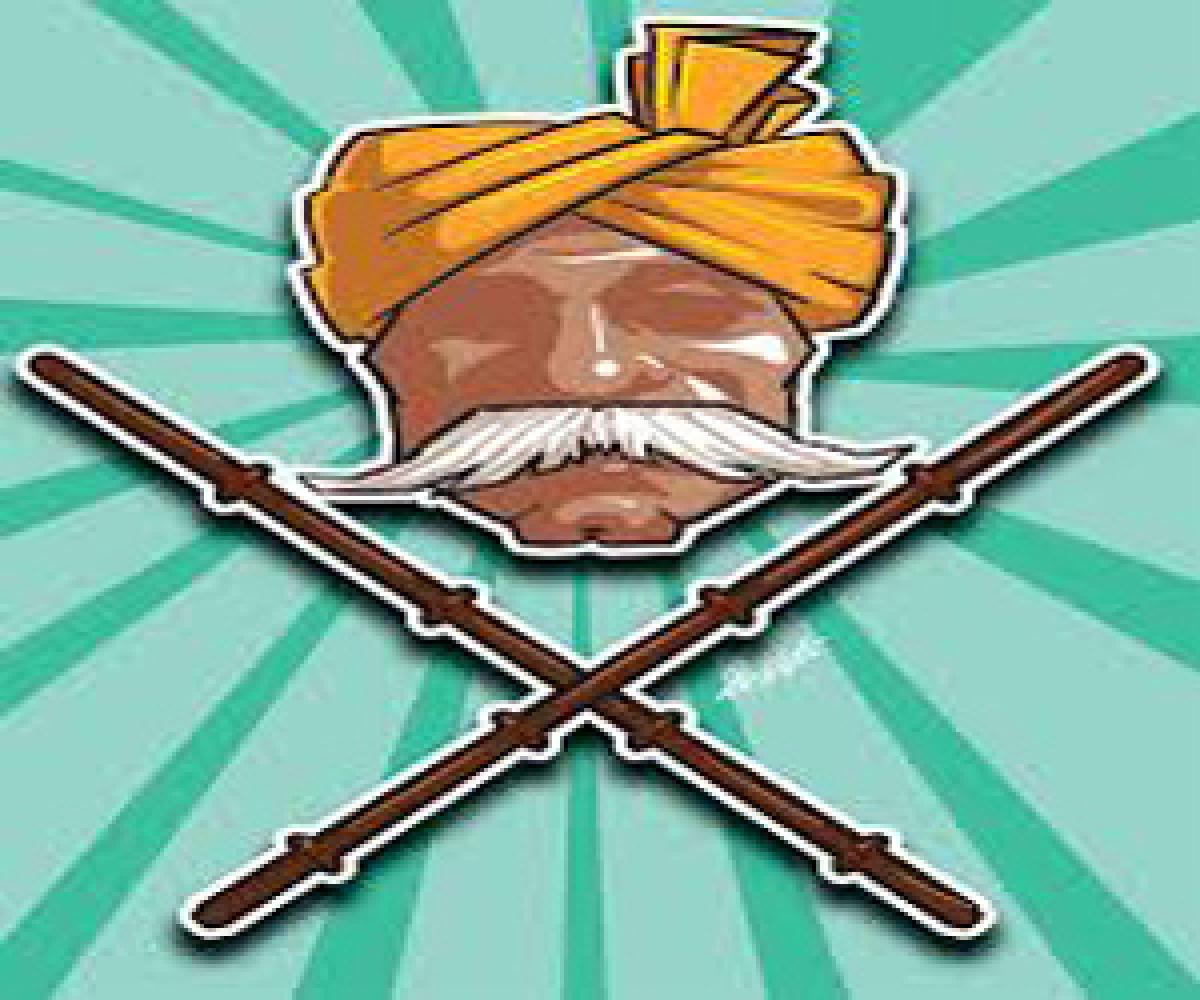 Highlights
There is an increasing threat to 'freedom to marry" now-a-days. The khap panchayats and their mandates coupled with honour killings are shocking...
There is an increasing threat to 'freedom to marry" now-a-days. The khap panchayats and their mandates coupled with honour killings are shocking developments emanating from the exercise of freedom of choice of life partner. If the right of parents to (information) have notice of marriage of their children is honoured, it might result in deprivation of their life or liberty, in gross violation of Article 21.
Marriage Acts do not have any provision to save the fiancées from different castes or religions against will of their parents. The 'notice' meant for good could be fatal for either groom or bride. In April 2011, a bench of justices Markandeya Katju and Gyan Sudha Mishra of Supreme Court deprecated the caste system, declared illegal 'khap panchayats' which often decree or encourage honour killings or other institutionalised atrocities against boys and girls of different castes and religions who wish to get married or have married.
It held that the trends of kangaroo courts, honour killings, "khap" panchayaths in northern India and "katta" panchayats in Tamil Nadu were barbaric and illegal, the perpetrators of which required the harshest punishment. Terming honour killings as shameful, the apex court said, "There is nothing honorable in honour killing or other atrocities and, in fact, it is nothing but a barbaric and shameful murder…Atrocities with respect to personal lives of people, committed by brutal, feudal minded persons deserve harsh punishment." (http://www.thehindu.com/news/national/stamp-out-khap-panchayats-court/article1710337.ece)
In July 2014, in another PIL filed by Vishwa Lochan Madan [(2014) 7 SCC 707] the SC held that like khap panchayats the fatwas of Shariyat courts were not enforceable. A Bench of Justices Chandamauli K Prasad and PC Ghose held that diktats issued by Shariat courts or a mufti or qazi would have no legal standing. The Bench opined to place onerous responsibility on revenue and police officials to prevent incidents of honour killings:
"If any such incidents happen, apart from instituting criminal proceedings against those responsible for such atrocities, the State government concerned is directed to immediately suspend the District Magistrate/Collector and the SSP/SPs of the district as well as other officials concerned and chargesheet them and proceed against them departmentally if they do not prevent the incident if it has not already occurred but they have knowledge of it in advance, or if it has occurred, they do not promptly apprehend the culprits and others involved and institute criminal proceedings against them, as, in our opinion, they will be deemed directly or indirectly accountable in this connection."
During 2012, the Law Commission has prepared a consultation paper saying "panchayats gathered on caste lines assume to themselves the authority to deal with "objectionable" matrimonies and exhibit least regard for life and liberty and are not deterred by the processes of administration of justice. The penal law lacks direct application to the illegal acts of such caste assemblies and needs to be amended".
The Law Commission opined that same gotra marriages are not prohibited by law, and the Hindu Marriage Disabilities Removal Act, 1946 was enacted to dispel any doubts in this regard. The Commission has drafted a bill "the Prohibition of Unlawful Assembly (Interference with the Freedom of Matrimonial Alliances) Bill, 2011" proposing that "no person or any group of persons shall gather with an "intention to deliberate on, or condemn any marriage, not prohibited by law, on the basis that such marriage has dishonored the caste or community tradition or brought disrepute to all or any of the persons forming part of the assembly or the family or the people of the locality concerned."
As per this draft 'marriage' includes a proposed or intended marriage. The Collector or the District Magistrate should be entrusted with the responsibility of ensuring the safety of the persons targeted in case any illegal decision is taken by the khap panchayat and he/she shall take necessary steps to prohibit the convening of such illegal gatherings.
It proposed that any violation of the Bill will attract imprisonment up to three years and a fine of up to Rs 30,000. All offences under the proposed Act will be cognizable, non-bailable and non-compoundable. The cases will be tried in Special Courts presided over by a sessions judge or additional sessions judge. The Special Court can take suo motu cognizance of the cases.
The Law Commission also took the notice of a spurt in illegal intimidation by self-appointed bodies for bringing pressure against sagotra (same gotra) marriages and inter-caste, inter-community and inter-religious marriages between two consenting adults in the name of vindicating the honour of family, caste or community. In a number of cases, such bodies have resorted to incitement of violence and such newly married or couples desirous of getting married have been subjected to intimidation and violence which has also resulted into their being hounded out of their homes and sometimes even murdered.
"Although such intimidation or acts of violence constitute offences under the IPC, yet, it is necessary to prevent assemblies which take place to condemn such alliances," the proposed Bill said, adding it seeks to nip the evil in the bud and prevent spreading of hatred or incitement to violence through such gatherings. Criminal intimidation will have the same meaning as is given in Section 503 of the IPC.
The Bill further said that any member of an unlawful assembly who alone or in association with other such members counsels, exhorts or brings pressure upon any person or persons so as to prevent, or disapprove of the marriage which is objected to by the said members of the unlawful assembly, or creates an environment of hostility towards such couple shall be deemed to have acted in endangerment of their liberty. (http://www.thehindu.com/news/national/law-commissions-new-draft-wants-khap-panchayats-on-marriages-declared-llegal/article2829231.ece?utm_source=InternalRef&utm_medium=relatedNews &utm_campaign=RelatedNews).
It's unfortunate that this Bill was lapsed and forgotten, while would be partners are being pressurized and victimised by unlawful assemblies called Khaps and Shariat Courts or Caste Elders or Religious bodies. The government has a responsibility to prevent fraudulent or illegal or invalid marriages on one hand and to protect genuine lovers from the violence of parents and caste/religious heads.
State's responsibility extends to provide safe circumstances to youth of the nation to exercise their constitutionally guaranteed right of choosing life partner and to register their marriages, if legal, after giving due notice to interested parties to raise and verify their objections.
The CIC recommended to both the governments – Union and States – to consider incorporating a column or leave sufficient space for declaration in the application form for registration about reasonably apprehended threat to their life or liberty for exercising their choice and request for protection, and direct Marriage Officers to get the report from the concerned Station Housing Officer after due enquiry of the allegations of threat and secure their lives, if SHO concludes the threat is prima facie real, or take any other adequate measures to offer protection to would be partners, including taking up the draft Bill referred above with necessary changes.
The Commission, as per Section 19(8)(a)(iv), required the public authority i.e., the Marriage Officers or SDMs, to: (a) incorporate declaration about apprehended threat in the application form, and provision for due enquiry by SHO, (b) provide necessary protection in the standard operative practice or procedure, and (c) add a warning against assaulting the liberty of would be partners in the form of notice for solemnization & registration of marriage. (Based on CIC decision on 1.8.2016 in CIC/SA/A/2016/001556, Shashi v SDM (Civil Lines)
Subscribed Failed...
Subscribed Successfully...