Reining in bigheaded netas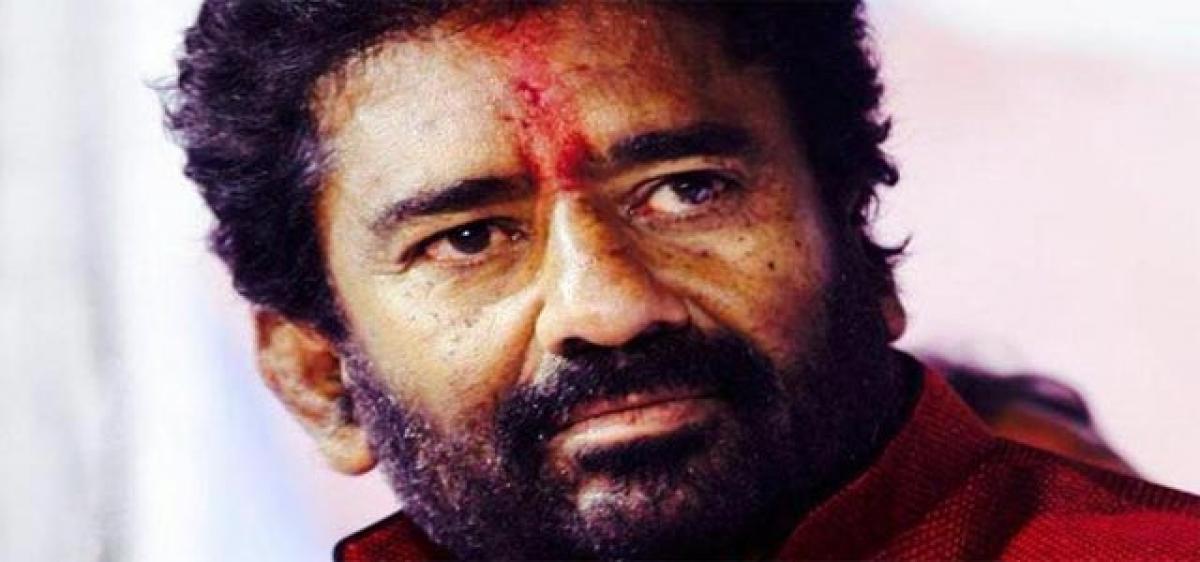 Highlights
It may not last too long. But the unity and solidarity of our private and public sector airlines, otherwise in competition, that grounded Shiv Sena...
It may not last too long. But the unity and solidarity of our private and public sector airlines, otherwise in competition, that grounded Shiv Sena lawmaker Ravindra Gaikwad is commendable. But this is unlikely to discipline Gaikwad. Our political class as a whole has exaggerated notions of their VIP status and a sense of personal entitlement that they gain from their being elected representatives.
This negative, pessimistic note comes from a long record. This is a recurring phenomenon and the fact is that the VIPs generally get away. Their victims suffer. Even Gaikwad may succeed from the way the union government is dragging its feet and is hoping that somehow, the controversy will die down. Strangely, it is not dying down because Gaikwad has kept it alive by showing no remorse and by making surreptitious efforts to buy his way to fly. Besides the multiple hurt his ego has suffered, he is probably under pressure/diktat from his party to hold out.
The Shiv Sena put quiet pressures on the civil aviation ministry even as its leaders flex verbal muscles. The ministry has cited flying safety rules. Lok Sabha Speaker Sumitra Mahajan has been approached to rescue him by mediating, since she is the custodian of the privileges of the members of her House. Other than Sena, all parties have stayed away from the fracas.
Significantly, Gaikwad did not approach Prime Minister Narendra Modi, something he threatened on the day one. He used this as some kind of a Brahmastra hoping to brow-beat everyone. He knows that Modi is unlikely to provide him the much-needed relief and may even tell him off. As in all cases, especially those pertaining to VIP complaints, the government at each level must also consider not setting a bad precedence.
The government may wait for some time to lapse and the dust to settle down. It is even more likely that a debt-ridden Air India, badly managed but tightly controlled by the government, may be brow-beaten into flying Gaikwad again, even as this is being published. Air India, unlike private airlines, at least has a vocal workers' union.
Once the Gordian Knot is cut, private airlines may quietly fall in line but hopefully, exercise some caution to ensure that Gaikwad, or some other VIP – and we have thousands of them in the country – does not engage in similar tantrums. For record, this is not the first incident – nor will it be the last. As their salaries and perquisites rise, their sense of self-importance and the resultant misuse and abuse of powers by elected representatives have also been on the rise. We've become inured to images of people carrying the footwear of their leaders or to goons pushing people around in the name of ensuring respect to self-styled leaders.
Government employees are the most vulnerable to VIP bullying. More often it's for actually having done their duty that the neta finds unpalatable. The more powerful ones among them get the official transferred. And few officials are ready to face this inconvenience to self and family members. Our political class is full of macho men who want to impress their followers and musclemen by slapping some hapless official. From across the country come reports of their barging into offices to abuse and slap officials purportedly for not doing their duty.
A happy change is that the public opinion builds up fast on occasion when they are caught by the media. The public is also more vigilant and vocal. The ubiquitous mobile phone with camera that everyone carries has become a strong weapon. Gaikwad's case became indefensible after he, by his own claim born out of anger and bravado, thrashed Air India official Sukumaran, an ageing 60, close to retirement.
He claimed to have beaten the official with his sandal "25 times." Much of it was caught on camera and there were many witnesses. Hence, any denial or disclaimer would not work. His lodging a FIR with the Delhi Police to counter the one Air India filed against him is a petty, preventive act under guidance of his lawyer or his party. Given that the Sena has been getting away with, and even profiting from, such behaviour, it's not surprising that Gaikwad remains unrepentant.
Gaikwad has at least one record of objectionable behavior as MP. Staying and dining at Maharashtra Sadan, the state government's guest house in New Delhi as a new lawmaker in 2014, he had created ruckus over food being served. His target/victim was the manager. He sought to punish him by thrusting food into his mouth. The official happened to be a Muslim who was observing Roza, that being Ramazan month. Not much happened beyond some angry exchanges in parliament and the Sena lawmakers defending his action, just as they are currently doing.
There is a political twist in the tail that became evident at the outset and left Gaikwad with no friends among the fellow-MPs and in the government. He declared that he was a "Shiv Sena MP, not BJP MP." His swipe at the ruling party with which the Sena has a running love-hate relationship is reason enough for the BJP and the governments, at the Centre and in Maharashtra, to stay off Gaikwad. In sum, he was left to fend for himself and depend upon the threats his party issued to all and sundry.
This is hardly an occasion to discuss the BJP-Sena relationship, but Gaikwad's remark brought it up while taking the swipe at the national party that fought separately in the recent civic elections, but on a near-tie in seats won, surrendered its claim to Mumbai's mayor's post. This has given the Sena an acute sense of superiority, despite BJP crutches at the state level and a solitary place in the union council of ministers. If there has ever been a case of the tail wagging the dog in Indian politics, here's one.
The BJP-Sena relationship must be in a class of its own. Both are allies, politically and ideologically. Indeed, they are the oldest allies within the National Democratic Alliance (NDA). It is a given that BJP gained ground in Maharahstra by building itself on the Sena's aggressive campaign, even while keeping its national stance vis-a-vis a regional party.
It is also true that the Sena, restricted to Mumbai and adjoining Thane district for the first two decades of its tumultuous existence till it joined the L K Advani-led Rath Yatra in 1989. Sena provided much of the cadre for an aggressive campaign that took Advani across the country. And indeed, Sena volunteers, led by then parliamentary chief Moreshwar Save, were among those who scaled the dome of the Babri Masjid, eventually demolishing it in December 1992.
The BJP-Sena alliance came to power in Maharashtra and their relationship burgeoned as long as the Sena was the senior partner. Sena chief, late Balasaheb Thackeray, would famously say that he "remote controlled' Chief Minister Manohar Joshi. In fairness, it must be said that Sena did not desert the BJP when the latter lost power at the Centre in 2004.
Sena's aggressive stance at its critics and adversaries, real and perceived is all too well-known. Balasaheb's political approach always was, to loosely paraphrase his statement in Marathi, choking adversary's nose to force open the mouth. For decades, it targeted communists and Congressmen, South and North Indians, Mumbai's non-Marathi population, particularly the business class, and eventually, the Muslims.
The travel safety rules that the government has asked the airlines to formulate must also be extended to railways and road transport. It is time Parliament codifies privileges and issues guidelines for public behaviour for its members. That will warn the fringe and safeguard the honour of other elected representatives and public servants.
By Mahendra Ved
Subscribed Failed...
Subscribed Successfully...