Past efforts must be recognised: Mohan Kanda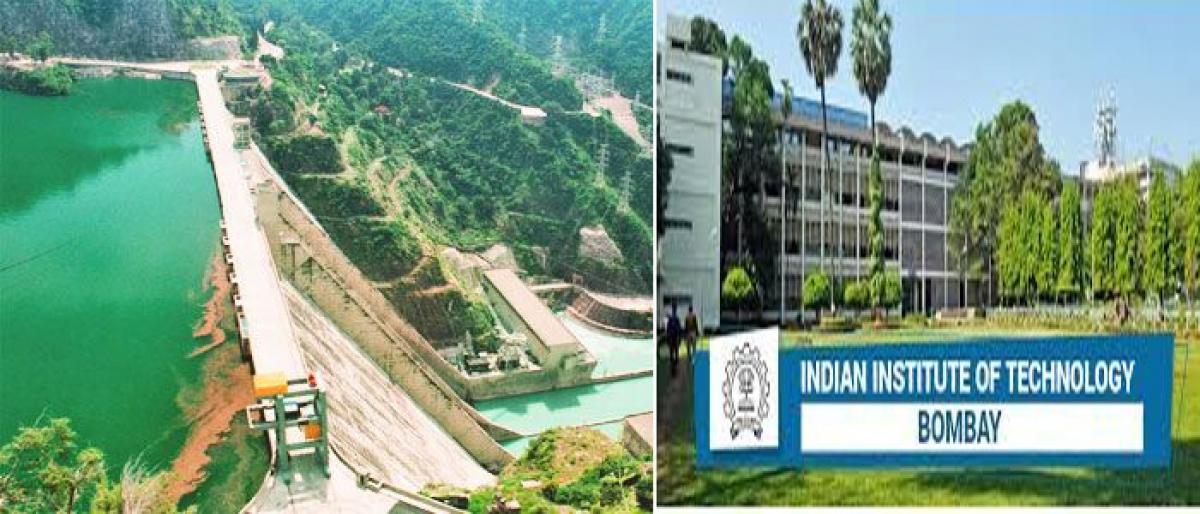 Highlights
The NDA government at the Centre has completed four years. A nationwide debate is on, whether the so-called 'achche din' have actually arrived. The...
The NDA government at the Centre has completed four years. A nationwide debate is on, whether the so-called 'achche din' have actually arrived. The opposition parties allege that the rich – poor divide has become wider during these four years, that the unorganised sector has collapsed and that all the wealth has only accrued to the well-to-do. The ruling party claims that all that was promised has been done, and that the economy of the country has improved substantially.
As usual, statistics are quoted aplenty in support of both sides of the debate. Even if one remains unimpressed by the claims, one cannot help being puzzled by the claim of the ruling party, that its achievements over the last 48 months should be compared with those of the Congress party over the last 48 years. In a manner of speaking, this is like comparing oranges and apples-in spite of the fact that in both the periods it was the same Central government in the same country.
A mundane example will serve to illustrate this statement. In the olden days, a successful movie, made on a limited budget, was screened in 30/35 centers and used to run for a 100 days. But now even a box-office 'hit' does not run for a 100 days, since it is screened in hundreds of screens, viewed on the TV and other channels such as Netflix and Amazon.
Though collections run into billions, the profit margin is less compared to yesteryears films because of the high cost of production and remunerations. If one were to take only the collections and the 100 days' functions into account, and conclude either way, one would not get a clear picture.
Somewhat similar is the case with agricultural produce. One hears tall claims being made, by those in power, that so many millions of hectares have been cultivated and that production has increased by so much, compared to the corresponding figures during the earlier Congress rule.
One, after all, needs to take into account the barren land of earlier times, which has now been converted into arable land. Similarly, the large number of major irrigation projects, whose construction was undertaken after independence – projects, referred to by Jawaharlal Nehru as the 'temples' of modern India – and their impact, also has to be factored in.
The enormous improvements brought about in agricultural implements, seeds, fertilizers, pesticides and agronomical practices, which also had their own substantial contribution to make to the increase in the extent of cultivated land and enhanced production and yields. Any comparison is idle unless all these factors have all been duly considered.
Before bringing in any major change in the manner in which a particular activity is being performed, it is necessary for the government to prepare the stakeholders for the imminent development. It is only then that such a change will be accepted, if not welcomed. If the beneficiaries of the change are to comprehend the change in all its aspects, it is also necessary that they are properly educated in that regard.
The literacy rate can India at the time of Independence was – 17% whereas it is – 73% today. Today we boast that the Indian youth is finding large-scale employment abroad and sending back huge remittances and that the talent and skills of our youth have been recognised by the international community.
How did this happen? It is not as though the Goddess of Education endowed people with the benefits of education through a benediction! Schools were built, electricity provided to them, roads laid to connect them to villages and pedagogy facilities were created including the supply of books and the appointment of trained teachers. In addition, compulsory primary education has been introduced to ensure that people avail themselves of them. Naturally all this takes years, nay decades.
On account of the goodwill earned by Indian talent during the past several decades, among other reasons foreign investment and exports to other countries have increased substantially spurring our already buoyant economy.
Our IITs and IIMs are now recognised as Centers of Excellence internationally and our scientists and engineers are proving to be spectacularly successful in their fields all over the world. Must one not recognise and value the contribution of those who planned and ran those institutions decades ago? Or will you go by mere numbers?
We have to recognise, the long-term value of those who forsook old-fashioned approaches and embraced modern developments, such as Information Technology. It is not difficult to add two more stories to a 10 storied building.
The point that is, having done that, whether one has the humility to acknowledge the foresight of those who built the foundation of that building in such a manner as for it to withstand the addition. One should never make the mistake of belittling efforts of those upon whose successes our generation is building its progress.
The development that one is witnessing in the country today is not on account of the contribution of some outsiders.
We trained our own people, harvested their talent, put it to efficient use and are reaping the benefits. It was not an easy effort either, as many of those were from socially backward categories – classes of people in which illiteracy, even untouchability, superstition, intolerance and inequalities traceable to caste and community differences, were persistent scourges.
Many reforms had to be undertaken to overcome the social disadvantages is that were writ large on our social scene, when these efforts began decades ago. Reformers with vision and a modern liberated outlook took the lead, and those with prejudices rooted in primitive ideas were relegated to the background.
An important factor is that all this was done in truly democratic manner and not by coercion or force. The carrot and stick approaches through a reward and disincentive regime by successive governments also made a good deal of positive contribution to the all-round effort.
Before setting out to compare two different periods, we need to go back in time and consider the situation prevailing then. Take, for instance, a simple example from a day to day life. My granddaughter buys a packet of ready-to-eat 'biriyani' from the market, pours hot water from electric kettle and says that a meal is ready in five minutes.
She is astonished when told that, when I was a child, my mother took several hours to cook a meal. My mother had to cook on a fire made out of wood which had to be blown from time to time so that it would not go off.
Dishes were made one after the other as there were no gas cookers with multiple burners as is the case today- nor were there pressure cookers and ovens. Therefore no comparison would serve any purpose unless all the imperatives of the changed circumstances are actually taken into account.
Even a person's achievements between 35-45 years of age cannot be compared against those achieved between 10 and 20, though numerically it is ten years' period in both the cases. Thus comparing the achievements in the last 48 months, to those of last 48 years is beset with similar complications. Any such comparisons should be confined, say, for instance, to the immediately preceding period of four years.
Even then factors such as the normalcy of rainfall, international conflict, political instability, inflation, oil prices, international markets, investments on long-term projects, income from sale proceeds of public sector, auction proceeds of government facilities in fully developed/underdeveloped market et cetera have all to be taken into account and their effect duly assessed.
If all this appears cumbersome or complicated then the best thing is simply to compare one's performance with one's own promises made at the hustings.
When a voice mocks at an experienced person, Telugus use the proverb 'the egg is making fun of the bird'. In the context of today's discussion I think the converse is more appropriate – namely, that the bird also should not mock the egg because after all, it is the egg, which produced it! We must remember that all a good deal of what we see today is a result of past effort.
Subscribed Failed...
Subscribed Successfully...