Yet another historical day dawns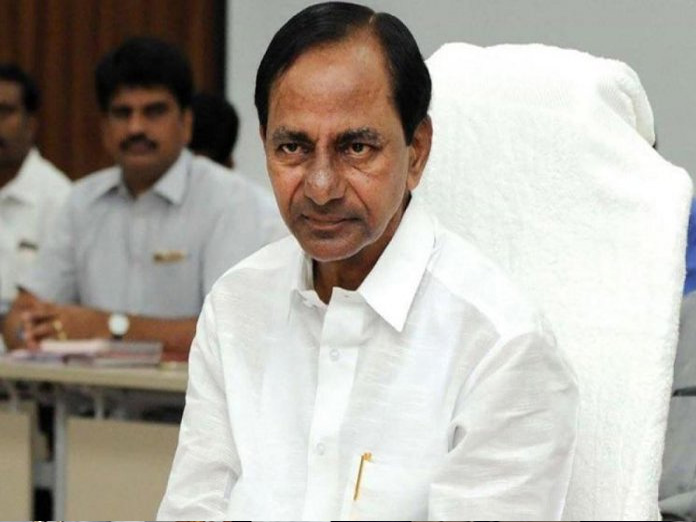 Highlights
Yet another historical day dawns on Telangana today with the commencement of newly elected Assembly sessions after the earlier KCR Government voted to power for a second term with a thumping majority This is preceded by swearing in of Protem Speaker in Raj Bhavan by Governor on January 15 The fourday session will witness oath taking of newly elected MLAs by Protem Speaker, new Speaker election,
Yet another historical day dawns on Telangana today with the commencement of newly elected Assembly sessions after the earlier KCR Government voted to power for a second term with a thumping majority. This is preceded by swearing in of Protem Speaker in Raj Bhavan by Governor on January 15. The four-day session will witness oath taking of newly elected MLAs by Protem Speaker, new Speaker election, Governor's address to joint session of legislature and motion of thanks to Governor's address.
During the four-and-a-half years of KCR and his team's first term an unprecedented progress and development was registered in the state, attracting the attention of the entire country. The government with its capacity of governance and strategic approach heralded the state towards progress on developmental trajectory.
The KCR government all through its first term gave top priority for comprehensive welfare measures. ivelihood and security has been provided to over 40 lakh poor through Aasara Pensions which is done nowhere in India. As promised in the election manifesto the government will be enhancing all types of Aasara pensions from Rs 1000 to Rs 2016. The pensions of differently abled persons would be enhanced from Rs 1500 to Rs 3016. In addition unemployment allowance of Rs 3016 will be given to unemployed youth. All these may probably come into effect from the next financial year.
Kalyana Lakshmi and Shaadi Mubarak schemes which have been initiated and implemented by KCR government to financially help the families of those who sink in severe debts due to marriage of their girl child, continue to yield excellent results.
With a view to protect and enable poor to live with dignity and self-respect, KCR Government initiated and implementing the construction of two-bed room houses. As promised in the election manifesto, KCR government while continuing the construction of double bed room houses as per the existing norms, will in future may provide financial assistance to those poor persons who have own plot and desirous of constructing a house on their own.
Several steps that were initiated by KCR government to restore and revitalise agriculture sector which was totally subjected to destruction during the erstwhile rule yielded very good results. All the farmers experienced great relief. The Rythu Bandhu Scheme introduced by KCR government aimed at investment support for each farmer for agriculture received praise from all over the world. The farmers are happy as they are getting Rs 8000 per acre for two crops, at the rate of Rs 4000 per acre per crop. The investment support of Rs 8000 per acre will now be increased to Rs 10000 per acre from next financial year in accordance with election manifesto.
The Rythu Bhima Life Insurance Scheme comes to the rescue of the farmer's family in the event of his death, for whatever reason it might be. Under this scheme, the farmer's family gets Rs 5 Lakhs from LIC within 10 days of his death. Rythu Samanvaya Samithis (Farmer Coordination Committees) have been formed to bring farmer into an organized sector. The Government as promised in the election manifesto will pay honorarium to its members.
Inclusion of Rythu Bandhu and Rythu Bhima Schemes in the list of ten great unique schemes of United Nations is indeed a rare international appreciation to Telangana State and KCR government. Several states are preparing themselves to adopt this scheme besides a loud thought even at the national level. It a matter of pride that several agricultural experts and economists keep saying that Rythu Bandhu Scheme is a unique one that alone can prevent a farmer from any distress.
The rectification and purification of land records is a great reform in the country which KCR government did successfully. With this a clarity regarding the ownership of land could be arrived at. The Government has issued high security enabled Pattaadar Pass Book cum title deed to the farmers. The Telangana State in a very short time could overcome the power crisis. As one and only state that provides power to all sectors including agriculture round the clock 24 hours, it created several records of sorts. To convert Telangana as a power surplus state and to bring 28000 Megawatts of installed capacity of power, KCR government is constructing new power plants. Telangana established a record in percapita power consumption which is an indication of development index.
For provision of irrigated water to one crore acres of land, KCR Government has constructed on war footing Palamoor-Rangareddy, Kaleshwaram, Seetarama, Dindi etc. Projects. Parallelly, all the pending projects were expedited on fast track and they are providing irrigated water for 12 lakh acres of fresh ayacut. Thousands of chain of Tanks were rejuvenated as part of Mission Kakatiya. To permanently solve the drinking water problem, the Government is committed to complete the ambitious project of Mission Bhagiratha by end of March 2019. The Mission Bhagiratha scheme has become a role model to other states.
As part of revitalisation and strengthening of rural economy sheep distribution on a large scale to Yadavas and Kurumas has been going on to strengthen them financially and also to register self-sufficiency in meat production. To enhance the livelihood opportunities of fishermen, the Government has taken-up large scale fish seeding in all water bodies in the state and the rights on fishing there have been given to fishermen. To help and assist the handloom workers, they are provided with continuous work, besides subsidizing on wool and chemicals.
663 New Residential Schools have been established in the state as part of KG to PG free and compulsory education policy. The students receiving education in these institutions have been achieving tremendous results and success in many areas. From next academic year Government proposes to start 119 more Residential Schools at the rate of one for each constituency.
The government has significantly developed the Public Health Organisation. KCR Kits scheme has been introduced. Kanti-Velugu program is being organised successfully, to bring eye screening facility to each and every one suffering from eye-related problems. On the lines of Kanti-Velugu large scale health camps are planned to be organized across the state for rest of diagnostic tests like ear, nose, throat and dental. The health profile of every individual, as well as that of state will be developed.
The TS IPass Act popularly known as "single window without grills" has been brought. This act enables to establish new industries by investors in a hassle-free manner for which the required clearances are given within 15 days of application. Telangana today is an attractive destination for industrial investment. The services sector has become the main growth engine of the State economy in the recent decades. There has been a spurt in the number of IT/ITES units in the State.
Every scheme implemented in the state yielded tremendous results. They are directly helping the people. Every scheme that is under implementation is leaving a rich experience among people. All these schemes have the blessings of all the people. The Telangana State holds its head high with pride before the whole world as a progressive state and with KCR again becoming Chief Minister of state would bring a great beginning.
- Vanam Jwala Narasimha Rao
(The author is CPRO to the CM of Telangana)
Subscribed Failed...
Subscribed Successfully...