Prof Yunus ​is​ Torchbearer​ at Rio Olympics​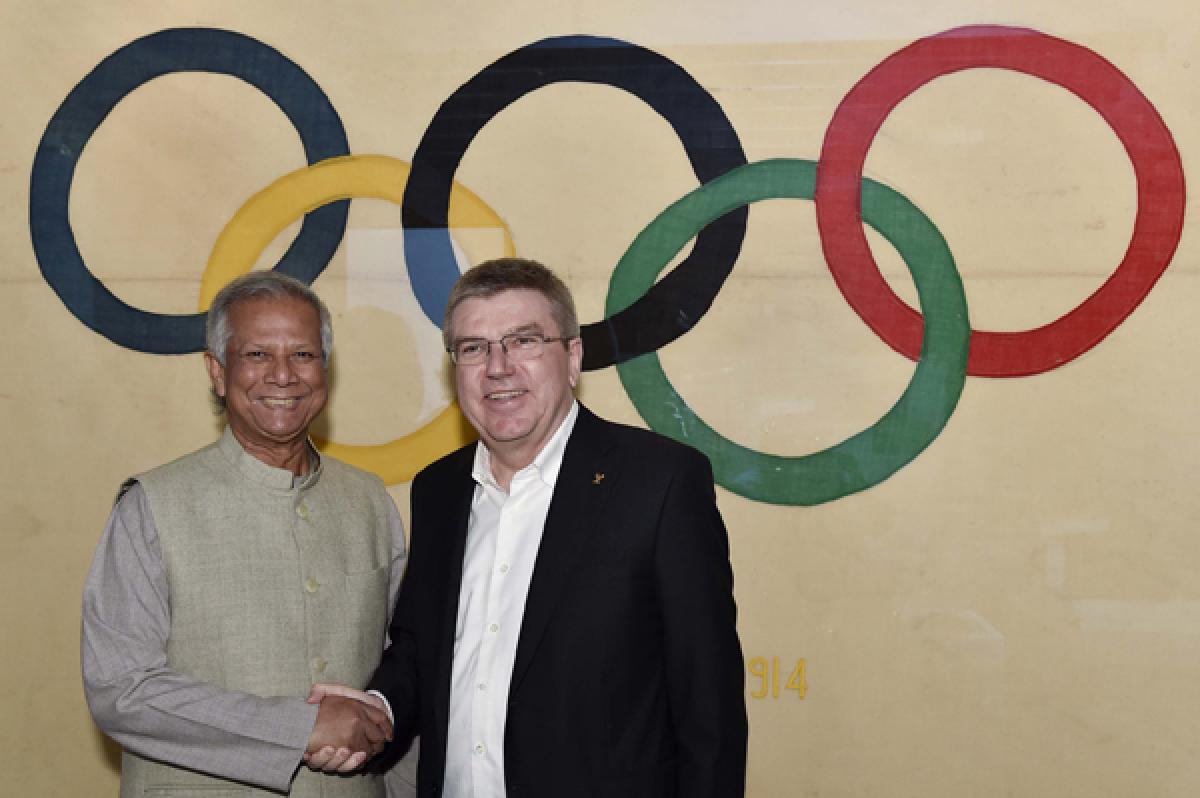 Highlights
Nobel peace laureate Professor Muhammad Yunus arrives in Brazil as he was honored as an Olympic torchbearer for the Rio Olympic Games by the International Olympic Committee (IOC) president Thomas Bach. T
​Guwahati: Nobel peace laureate Professor Muhammad Yunus arrives in Brazil as he was honored as an Olympic torchbearer for the Rio Olympic Games by the International Olympic Committee (IOC) president Thomas Bach. The first & only Bangladeshi Nobel laureate was chosen to join the mission of spreading the spirit of Rio 2016 Olympic Games across the globe.
Prof Yunus is scheduled to bear the Olympic torch at the final leg of Rio Olympic Torch relay on 4 August 2016 in the city and also address the IOC, where the representatives of all national Olympic committees from different parts of the world will be present. "He will speak on Athletics, Social Business and SDGs – the New Vision of the World," informed Yunus Centre, the Dhaka based secretariat of the economist turned banker (to the poor) turned social thinker.
The architect of micro finances and social business, Prof Yunus will work with the IOC to develop a social dimension to the athletics and the sports world, right from the grass root level to the global level, added Yunus Centre. Rio Olympic is the 31 edition of the modern day Olympic Games, which started its voyage at Olympia in Greece in 776 BC. The games were held every four years from 776 BC to 393 AD. The first of the modern Summer Games opened in 1896 at Athens of Greece. The first Olympic torch relay started during the 1936 summer Olympic in Berlin of Germany.
By NJ Thakuria