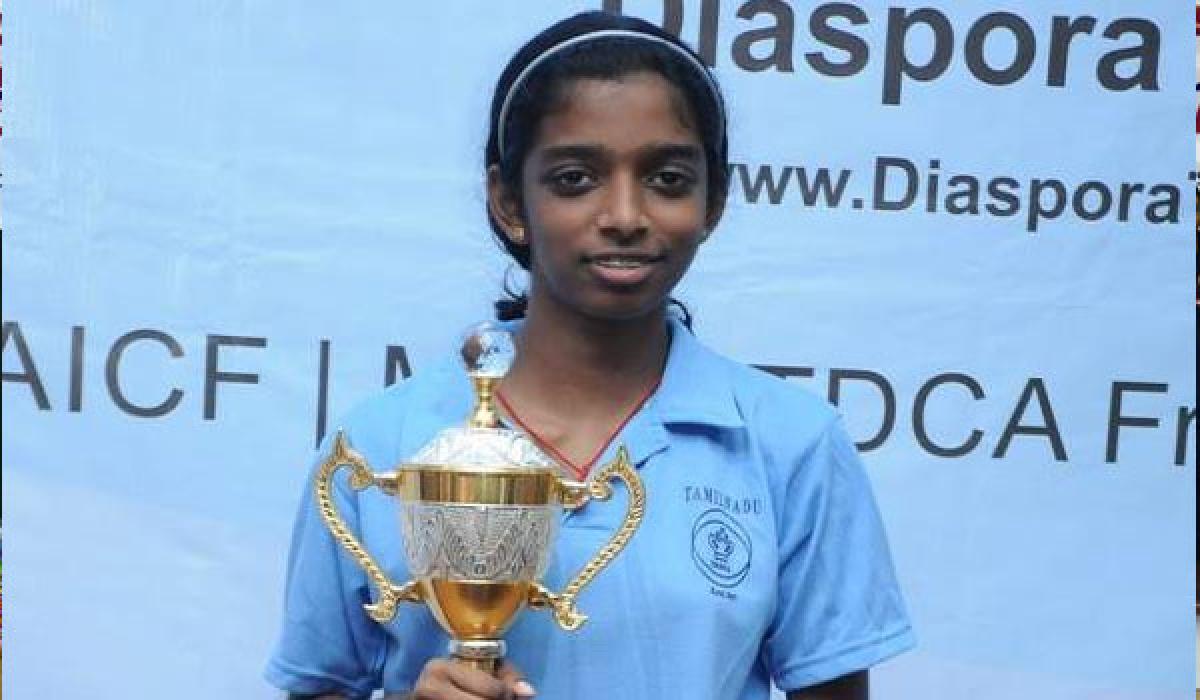 Highlights
India\'s R Vaishali won the women\'s title with eight points from nine rounds in the Asian Continental Blitz Chess Championship in Chengdu, China, on Sunday.She was at her best in the Blitz event and won seven games and posted two draws in the nine-round event.Vaishali drew her final round game against Uurtsaikh Uuriintuya of Mongolia to finish half-a-point ahead of Iran\'s Sarasdat Khademalsharieh
Chennai: India's R Vaishali won the women's title with eight points from nine rounds in the Asian Continental Blitz Chess Championship in Chengdu, China, on Sunday.She was at her best in the Blitz event and won seven games and posted two draws in the nine-round event.Vaishali drew her final round game against Uurtsaikh Uuriintuya of Mongolia to finish half-a-point ahead of Iran's Sarasdat Khademalsharieh and clinch the gold medal.Padmini Rout finished third with seven points after a last round win over Yuxin Song of China.The Chennai player with an ELO rating of 2203 had finished third in the Asian Championship event on Friday. The other Indians failed to make much of an impact.
Subscribed Failed...
Subscribed Successfully...