Vijender Singh raring to go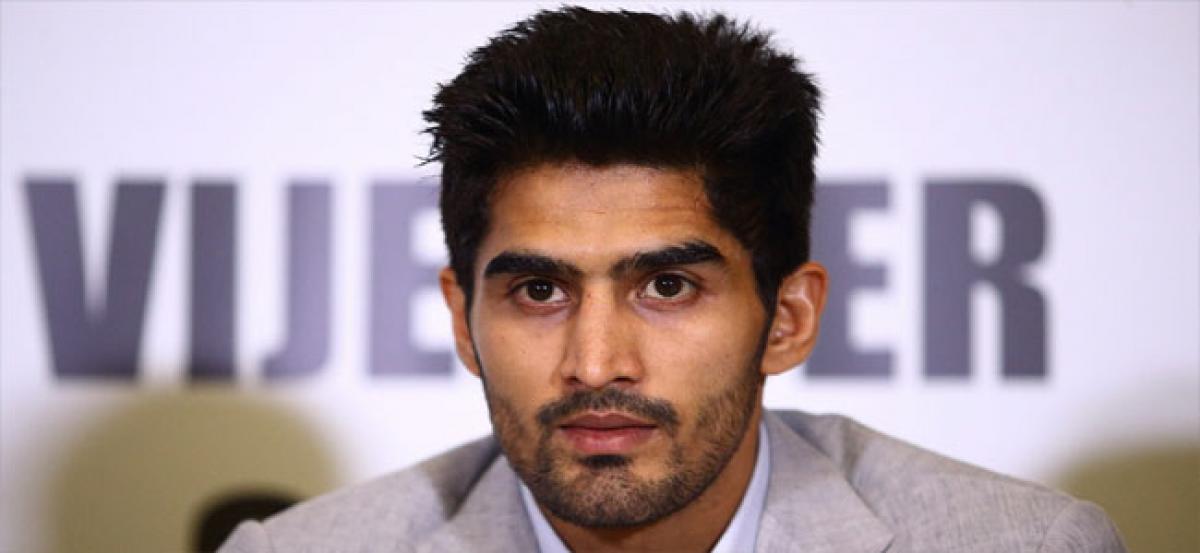 Highlights
His first fight of the year could fetch Vijender Singh his second title but the Indian boxing star says save for minor tweaks in technique, he isn\'t making any special preparations for the showdown with China\'s Zulpikar Maimaitiali next month. The reigning WBO Asia Pacific super middleweight champion will square off against Maimaitiali, the WBO oriental super middleweight title-holder, in a winner
New Delhi: His first fight of the year could fetch Vijender Singh his second title but the Indian boxing star says save for minor tweaks in technique, he isn't making any special preparations for the showdown with China's Zulpikar Maimaitiali next month.
The reigning WBO Asia Pacific super middleweight champion will square off against Maimaitiali, the WBO oriental super middleweight title-holder, in a winner-takes-all fight on August 5 in Mumbai.
Vijender has not competed since successfully defending his title against Francis Cheka in December last year. So, his first bout of the year would be coming when more than half the year is already over but the 31-year-old doesn't mind the gap.
"It's not in my hands. Somehow, things didn't work out.
I was supposed to compete in April but then my rival got injured. Maimaitiali challenged me for a May contest but backed out for his own reasons. He came back to challenge and so I am fighting on August 5," Vijender told PTI from Manchester where he is training with his long-time trainer Lee Beard.
"My job is to show up and deliver the goods when it's sorted so I will be there on August 5. Once you become title- holder, the fights are lesser in number and that's the case with me too. I have no issues with it," said the Beijing Olympics bronze-medallist, who kept a busy schedule when he first started out in the pro circuit in 2015.

Subscribed Failed...
Subscribed Successfully...