Mourinho hopes France's World Cup win can boost Paul Pogba's Manchester United career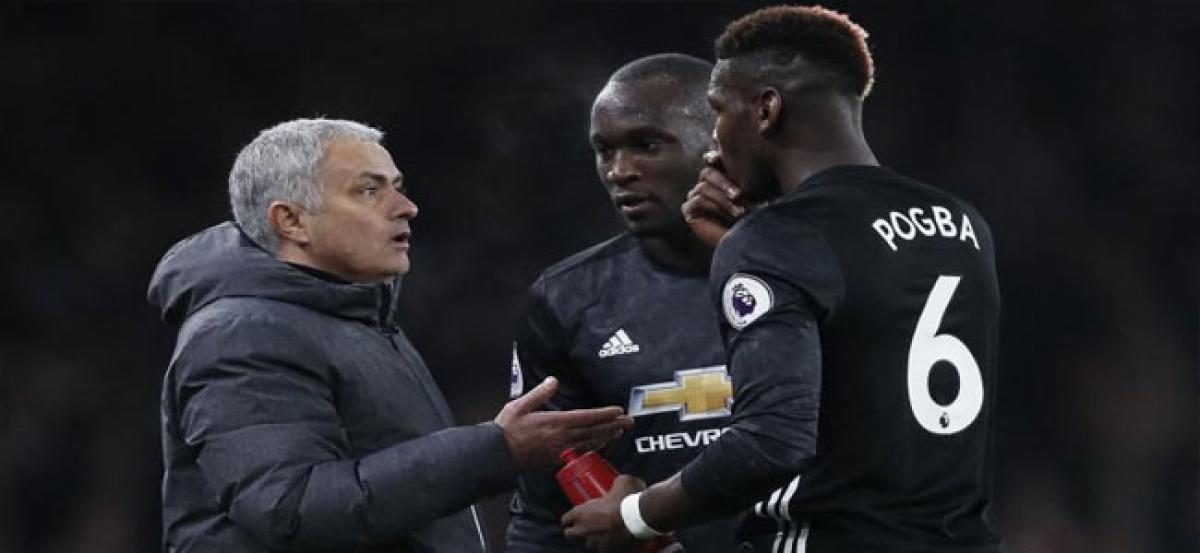 Highlights
Jose Mourinho is confident that the euphoria of lifting the World Cup will provide a boost to Paul Pogbas club career at Manchester United
Pogba was the subject of criticism from some quarters for his United performances last season.
Los Angeles: Jose Mourinho is confident that the euphoria of lifting the World Cup will provide a boost to Paul Pogba's club career at Manchester United.
Pogba was the subject of criticism from some quarters for his United performances last season and found himself relegated to the bench at times during the second half of the campaign.
However, the 25-year-old was instrumental in France's triumph in Russia, particularly in the final, when he netted the third goal for Didier Deschamps' side against Croatia.
Although Mourinho now expects to be without Pogba for the start of the Premier League season next month, the United boss believes the midfielder will inevitably be in an exuberant mood when he does report back for club duty.
"To win the World Cup can only be a positive thing. It's difficult to say that to win the World Cup is not good for a player's career. It's amazing, fantastic," said Mourinho in Los Angeles, at the start of United's US pre-season tour.
"So many good players have never had the chance to be world champions or their country is not strong enough.
"For Paul, I think it's the first World Cup that he has gone to and to be a world champion can only be fantastic.
"It's a young team, apart from (Hugo) Lloris, they have more Euros and World Cups together. So I think the future for him in the French national team can only be brilliant.
"I hope that he understands why he was so good. That's the point about his performance level and his contribution to a winning team.
"It's important for him to understand why he was so good in the second part of the competition. In the final, he was absolutely brilliant."
Mourinho quiet during World Cup
Mourinho sent Pogba a congratulatory message after the World Cup, yet had no input into his performances when the tournament was underway.
"I did with Paul what I did with all my players. I sent a nice message before the World Cup (but) during the World Cup, I decided not to disturb anyone," he said.
"When they are with the national team, especially the World Cup, they don't need their club manager to be on their shoulders saying yes, well done, happy not happy. They just need to focus on the job.
"Then, after the World Cup, I obviously sent a different message to the other guys because he won the competition."
However, the absence of Pogba and United's other World Cup players at their US training camp is a major concern for Mourinho.
'Pre-season is vey bad'
Nine first-team players will miss the entirety of United's fortnight stay in the States and it won't be until next week that the trio of Nemanja Matic, David De Gea and new signing Fred link up with the squad.
"Pre-season is very bad, I have to say that. The only positive thing of pre-season is for the young boys that have a fantastic opportunity to train with us and know what it is to be a Manchester United first team player," Mourinho said.
"I'm worried because I'm not training and then go to the Premier League without lots of players.
"But we have to try to make the best out of it and work with the players we have here. Maybe it's good for Luke Shaw, Eric Bailly, Andreas Pereira."
Mourinho, who is unsure if United will bring in any further players this summer, has seen his numbers further depleted by the absence of Alexis Sanchez and £19 million new signing Diogo Dalot.
Sanchez has been unable to secure a visa to travel to the States, although the club continue their efforts to resolve the issue, while Dalot will miss the start of the season through injury.
"If Alexis is not working with us for 15 to 20 days, it will be very bad," Mourinho said.
"I know the club is making the effort. I have to respect the US authorities in their process and selection of visas."
On Dalot, he added: "We knew he was injured, a small injury, a small surgery.
"He's recovering really well and we think he can start training when we go back to England. Not ready for the start of the season, but I think ready for September."