Daniel Cricket Academy to conduct Slum Premier League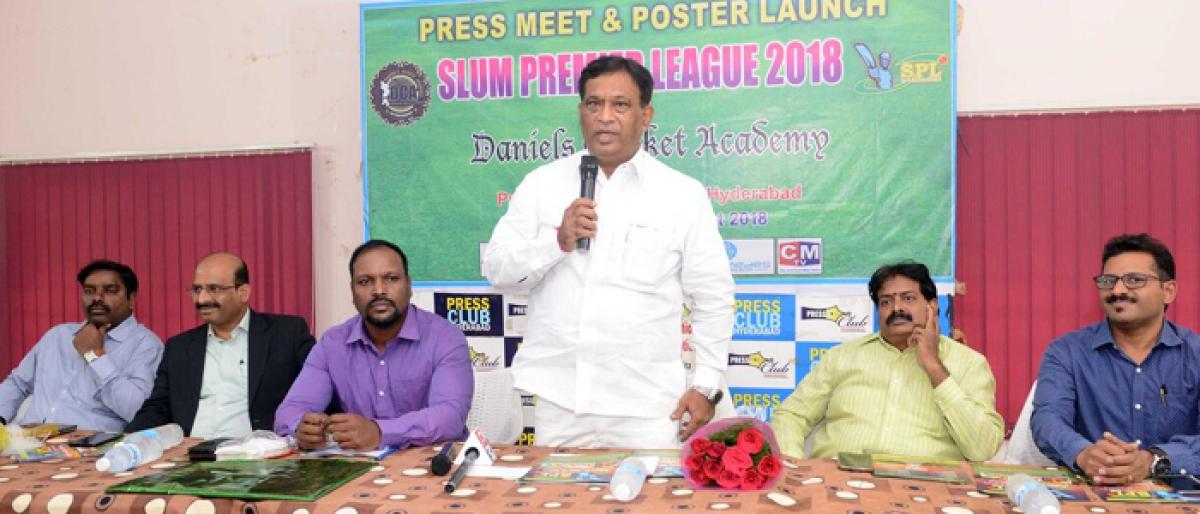 Highlights
Here is some good news for sons of dailywage earners, mechanics, sweepers, electricians, coolies and street side hawkers Those with an inclination for cricket and particularly those who show the talent to go places will have an opportunity to parade their skills and catch the attention of the powers that be
Hyderabad: Here is some good news for sons of daily-wage earners, mechanics, sweepers, electricians, coolies and street side hawkers. Those with an inclination for cricket and particularly those who show the talent to go places will have an opportunity to parade their skills and catch the attention of the powers that be.
An exclusive cricket tournament for them is set to take-off in the city on September 22, thanks to the efforts of Daniel Kanaparthi, founder of Daniels Cricket Academy, who has readied a unique Slum Premier League (SPL).
The objective of SPL is to expose talented resources to Indian cricketing world and prove that slum children can also do wonders if provided professional training, nutritious food, apt sporting infrastructure and good quality coaching, pointed out Daniel after the poster and brochure for the league was unveiled by Allipuram Venkateshwar Reddy, Chairman of Sports Authority of Telangana State (SATS).
The T-20 tournament is exclusively for children from slums across the State. Some of those who will be seen in action were present on the occasion. It will conclude on October 9.
Approximately 16 teams representing each district/region will play in the league-cum-knockout event Veteran sports scribe Rajamouli Chary lauded DCA for the 'wonderful' initiative as it provided the perfect platform to the underprivileged sections to nurture dreams of becoming cricketers.