Maharashtra's Soham wins chess title in Hyderabad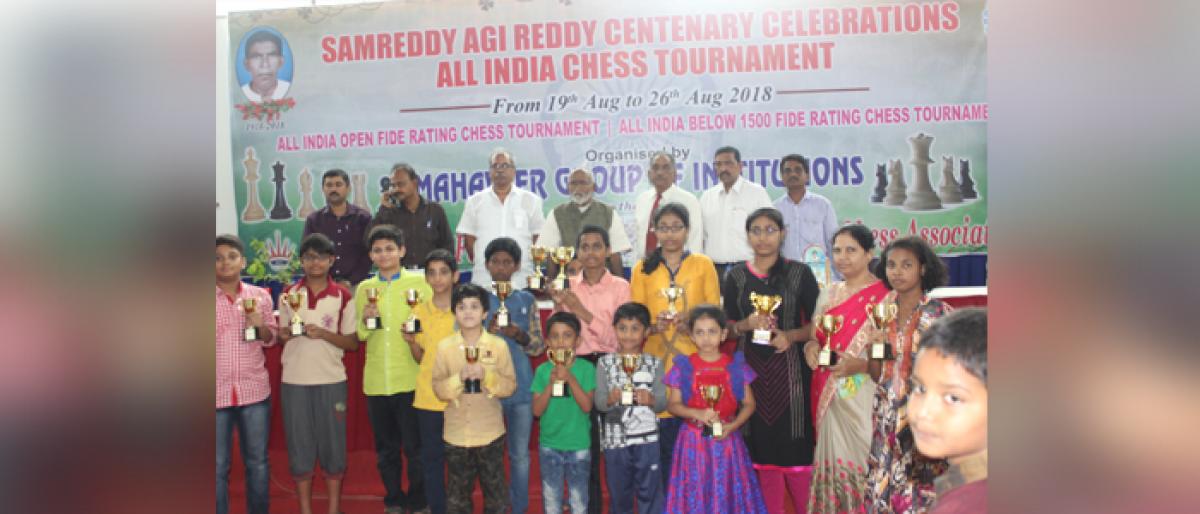 Highlights
Maharashtras Soham Dattar won the Samireddy Agi Reddy Centenary Celebrations All India Fide Rating open chess tournament title, which was organized by Mahaveer Group of Institutions at Mahaveer College of Science and Technology campus here on Thursday
Hyderabad: Maharashtra's Soham Dattar won the Samireddy Agi Reddy Centenary Celebrations All India Fide Rating open chess tournament title, which was organized by Mahaveer Group of Institutions at Mahaveer College of Science and Technology campus here on Thursday.
In the final Round on first board, Bharat Kumar Reddy Poluri defeated hi Andhra Pradesh team-mate Sibi Visal R while Soham Dattar defeated Sai Kiran Y of Andhra Pradesh on the second board. Both were tied at eight points. However, Dattar topped with a better tie-break score.
He took home a cash prize of Rs 35,000.
Later, KS Prasad and Major KA Shiva Prasad, Secretary and Vice-President of Telangana State Chess Association distributed the prizes.
P Suresh Babu, Principal of ARM and Suresh Reddy, Chairman Mahaveer Education Society, graced the occasion.
Important results-Final round: Bharat Kumar Reddy Poluri (8) bt Sibi Visal R (7), Sai Kiran Y (7) lost to Soham Datar (8), Bhagwat Heramb (6.5) lost to Niranjan Mocharla (7.5), Srujan Keerthan Solletti (4) drew with Aravind PVS (7), Arhan Chethan Anand (6.5) drew with Velpula Sarayu (7), Chinnam Vyshnavi (6) lost to Ramakrishna J (7), Cera Dagaria (6) lost to Ramnathan Balasubramaniam (7), Vishwanath Prasad (8) bt Hemanth Sankar Reddy Dandu (6), Chetan Sharma (6) drew with Leeladhar Kachroo (5.5), Vaibhav Barahate (6)drew with Kandi Ravi (6).