'Iranian' Shailja plots Indian exit : WOMEN KABADDI SHOCKER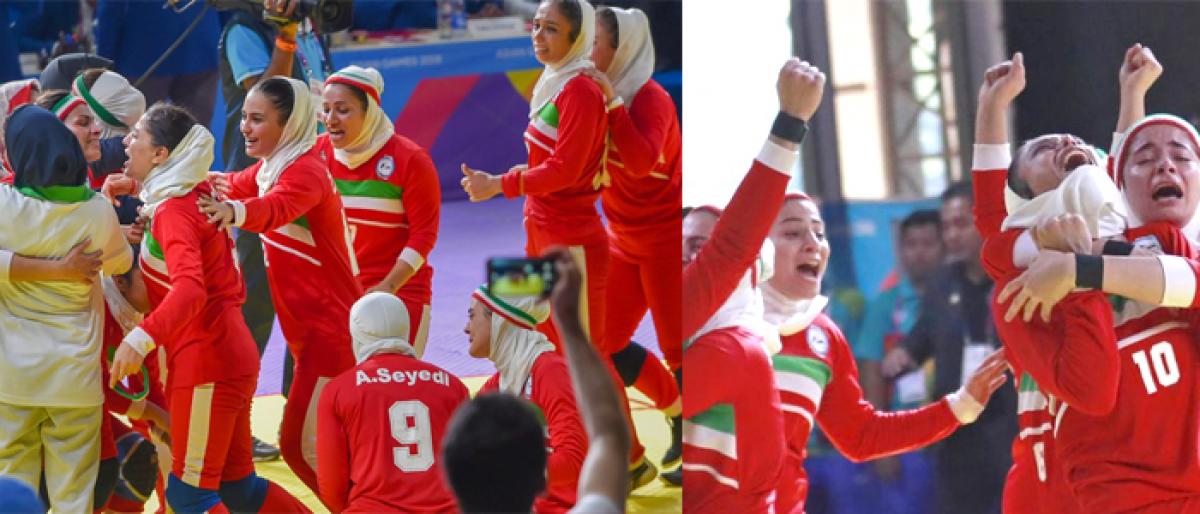 Highlights
Traditional powerhouse India returned without a gold in kabaddi for the first time in the history of the Asian Games after Iran shocked their womens team in the final to join their male counterparts in walking away with the top honours here on Friday
Jakarta: Traditional powerhouse India returned without a gold in kabaddi for the first time in the history of the Asian Games after Iran shocked their women's team in the final to join their male counterparts in walking away with the top honours here on Friday.
The Iranian women came from behind to shock India 27-24, emulating their male counterparts, who had shocked seven-time champions India in the semi-finals on Thursday.
Later in the day, the Iran men's team defeated Korea 26-16 in the final to claim their maiden gold.
The defeat means India will return without a gold from the Asian Games for the first time since the sport made its debut at the continental event in Beijing in 1990.
The men's team had won seven straight titles while women's were two-time defending champions at the Asian Games.
The Indian women led 13-11 at the halfway break but defensive errors in the second half cost the team dearly.
Iran enforced an all out on India in the second half but the Indian raiders were never that effective and played catching up game.
After the change of ends, the Iranians scored six points in a row to take 17-13 lead with an all out.
With just two minutes to go, Sakshi Kumari earned two points with a successful raid to make it 24-25 but the Iranians held their nerves to prevail.
Iran raiders Sedigheh Jafari and Azdeh Saidisiahbidi were on fire today and it was their terrific show which tilted the match in their favour.
After the match, India's coach L Srinivas Reddy said the men's defeat did put pressure on the team.
"The men team's defeat had come as a shock for me and the players.
Somewhere it played in our minds. It created double pressure that we have to go back with a gold.
The one who holds nerves win. It was a bad day for us. It's time to prove again," Reddy said.
Iran's coach Shailja Jain, who is an Indian, said she will head back to the country with pride.