Telangana shooters dominate in South Zone championship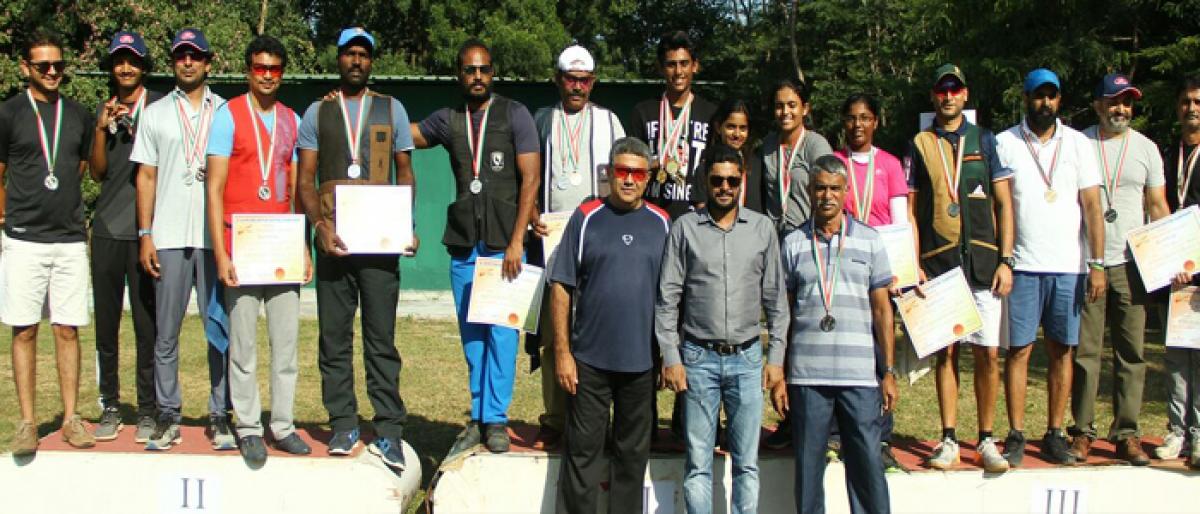 Highlights
Shooters from Telangana State had a good outing in the X South Zone Shooting Championship Competitions2018 in Shotgun NR ISSF events at SATS Shooting Ranges here on Friday
​Hyderabad: Shooters from Telangana State had a good outing in the X South Zone Shooting Championship Competitions-2018 in Shotgun (NR & ISSF) events at SATS Shooting Ranges here on Friday.
Over 100 shooters from all the Southern States vied for honours.
Results
(TS wherever not mentioned): Individual-Clay Pigeon Skeet-Men: 1. Subhash Chintalapati (TS), 2.Rahul Rao (TS), 3. DP Savya Sachi (Kar); Clay Pigeon Skeet Junior Men: 1. Subhash Chintalapati, 2. R Navaneethan (TN), Munek Battula; Clay Pigeon Skeet Shooting Veteran Men: 1. Gusti Noria, 2. Rajah R Rajagopal Tondaiman (TN), 3. V Rajendra Prasad (AP); Clay Pigeon Skeet Junior Women Individual: 1. Dandu Katyayani Raju, N Sonali Raju, 3. N Keerthana (TN); Skeet Team: 1. Telangana 'A' (Earla Chetan Reddy, Viqar Ahmed Shafeeq, Subhash Chintalapati), 2. Telangana 'B' (Saif Ali Attari, Rahul Rao, Munik Battula), 3. Telangana 'C' (Dr Md Saleem Moosa, Shreayan Kapoor, Subir Singh Khushal); Double Trap Team: 1. TN 'A' (Yeshwanth Vijayaraghavan, Dr Parthiban Manoharan, Abhimanyu Prakash); 2. TN 'B' (T Govindaraj, Mohamed Jameel Ebaidullah).