Brian Lara hails 'leader' Virat Kohli, dismisses Sachin Tendulkar comparison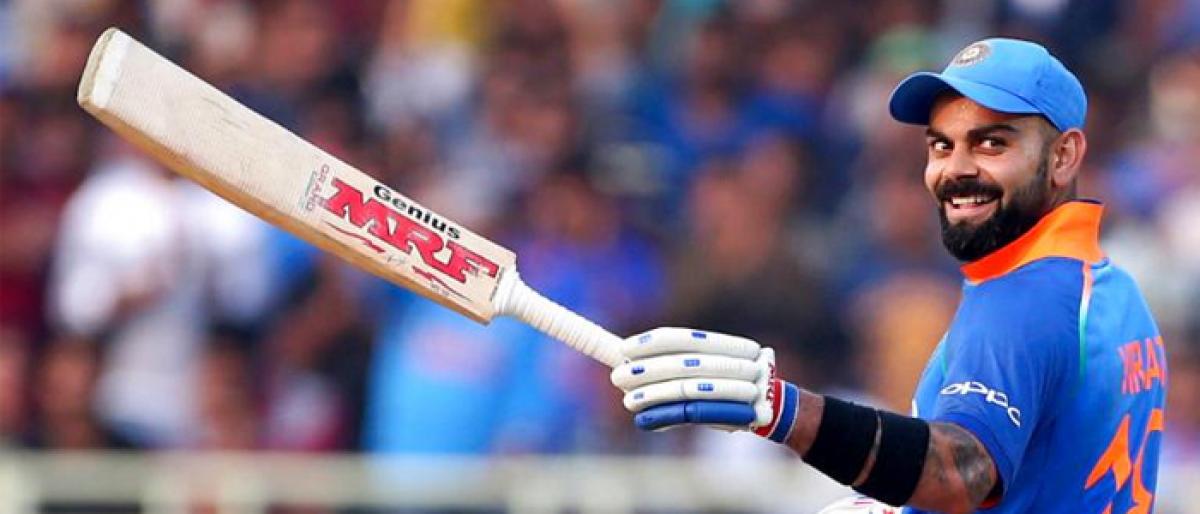 Highlights
Eulogising Virat Kohlis phenomenal achievements is the new normal and latest to join the bandwagon is West Indies legend Brian Lara, who is happy to find that the game has a leader at the moment Whatever Kohli is doing today is phenomenal
Bengaluru: Eulogising Virat Kohli's phenomenal achievements is the new normal and latest to join the bandwagon is West Indies legend Brian Lara, who is happy to find that the game "has a leader at the moment". "Whatever Kohli is doing today is phenomenal.
The rate of scoring, his fitness, and the importance he gives to a lot of different things. It is great to see that the game has a leader at this moment," Lara told PTI during an interaction on Saturday.
In the city to participate in the fourth edition of Krishnapatnam Port Golden Eagles Golf Championship, Lara refused to comment on the Kohli-Sachin Tendulkar "who is better" debate. Lara spoke about how he and Tendulkar never bothered about comparisons.
"If you talk about Sachin and me – you read a lot about it and you hear about the comparisons and it was not a significant thing (for us)," Lara said. "I am sure Kohli also does not pay much attention to these things. I think everyone gets it wrong. Everyone grows up in a different era and you have to appreciate what anyone brings to the table," he added.
Lara feels that nobody should sit in judgment to declare whether Viv Richards was better than Sir Garfield Sobers or Tendulkar was superior compared to Ricky Ponting as all these players brought different styles to the game.
"In my era, you had (Rahul) Dravid, (Sachin)Tendulkar, (Jacques) Kallis, myself and Ricky Ponting – all of us brought something different to the table. How can any of us sit down here and say that somebody is better than Viv Richards, or Sir Garfield Sobers, or any of those great players?" he asked. "We just appreciate the career they have had and move on."
During his playing days, Sachin Tendulkar was engaged in some fierce duel with a quality West Indies side of the 90's but the steady decline of the Caribbean teams over the years, has disappointed his "friend", said Lara.
"I paid a surprise visit to Sachin's house. We not only spoke about golf, but also a lot on cricket. We spoke about the great fast bowlers like Curtly Ambrose. "During the conversation, I felt, he was disappointed with the present state of affairs in West Indies cricket, whose players are more interested in franchise cricket than playing international games," Lara recalled his discussions with Tendulkar.
While he doesn't have anything against players who are earning from cash-rich leagues, Lara appladed those Caribbean players, who are turning out for the West Indies for a far lesser salaries. Quality of coaching has also affected West Indies cricket badly.
"Let me explain, when Malcolm Marshall came into the scene, he was guided by Michael Holding, Andy Roberts and Joel Garner. These greats would have passed on their knowledge."
"Likewise, when I came into the scene, Viv, Gordon Greenidge, Desmond Haynes and Gus Logie were the guys from whom you could learn a lot. And, I am just wondering about coaching. Whatever they teach now is mechanical. Our bowlers are not bowling freely compared to earlier generations. May be that is a hindrance," he said.