Virat Kohli got a bit emotional and lost control, says Viswanathan Anand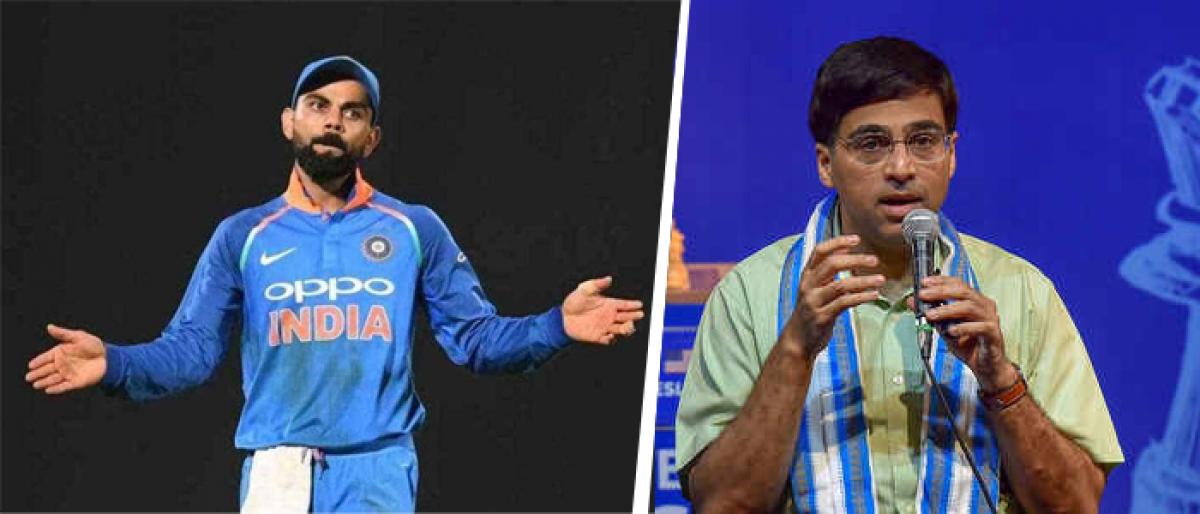 Highlights
Viswanathan Anand fivetime exworld champion feels India cricket captain Virat Kohli got emotional and lost control during his leave India comment to a fan on social media, due to which Kohli had stirred up a massive controversy and was trolled and slammed by critics over his I dont think you should live in India response to an enthusiast who called the skipper
Kolkata: Viswanathan Anand five-time ex-world champion feels India cricket captain Virat Kohli got emotional and lost control during his "leave India" comment to a fan on social media, due to which Kohli had stirred up a massive controversy and was trolled and slammed by critics over his "I don't think you should live in India" response to an enthusiast who called the skipper overrated while admiring English and Australian batsmen.
"I think he lost control. He got a bit emotional and he just said the first thing that came to his mind. That's the attitude he is comfortable with. In sport, you see all characters and this is the character that fits him best," Anand, the chess icon told.
"I try to be myself and in the end, you should be comfortable in your own skin. However, felt that enough was written about it and it is better not to pile anything more to it," he added.
The soft-spoken Anand further told it's very natural to get emotional and that he too had lost it once in a while. "Maybe Kohli was caught at a weak moment, feeling a bit sensitive and was not in the best mood maybe. That's my impression. Then he might have lost control of it,"
"People are emotional and they lose control once in a while. It has happened to me even if I was more successful in not showing it. But there are moments when your emotions take over," Anand told.