Penning the history of Indian football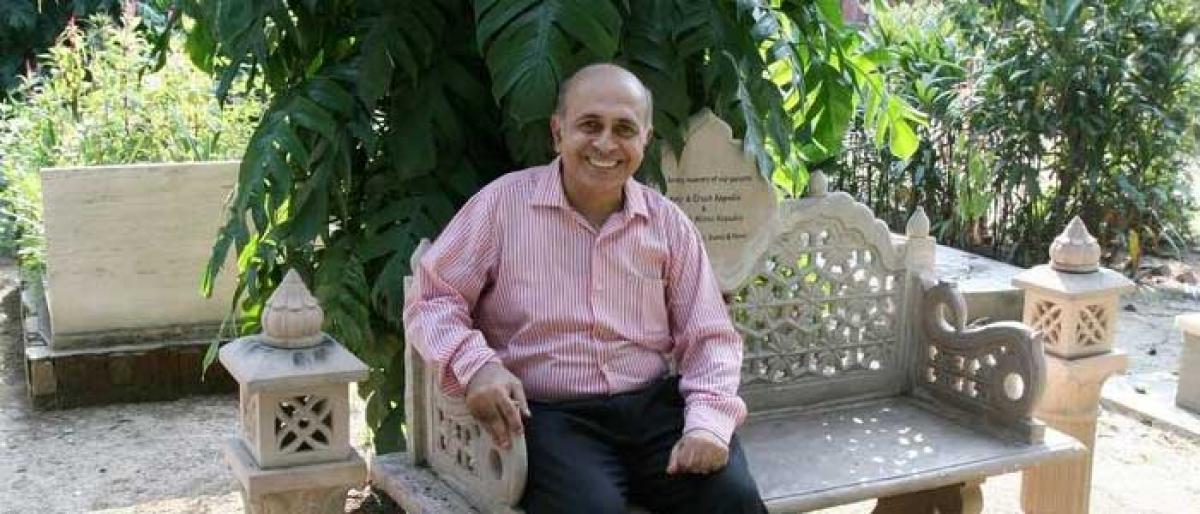 Highlights
He is undoubtedly the most competent authority on football, more so with regard to Indian football. Eloquence is his forte as he rattles records and...
He is undoubtedly the most competent authority on football, more so with regard to Indian football. Eloquence is his forte as he rattles records and statistics that date to time when even he was not even born.
Such is Novy Kapadia's expertise on the subject that he gives the impression that he has actually been there when all those emotional highs and lows were getting unfolded, howsoever famous or mundane grounds they might be.
It is a fascinating aspect of his deep-rooted knowledge that he took a liking for writing about the sport, almost accidentally. It would not be wrong to presume that this flair within was thrust on him almost by providence. Blessed are the millions of lovers of the world's most popular sport that he has been around feeding us with some extraordinary trivia, much to the delight of the historians, statisticians, administrators and connoisseurs.
Meeting him will help one get a closer view of the Novy persona that comes with a smile that looks infectious and seems capable of illuminating thousands of lights in a flash.
If one is wondering why 'Barefoot to Boots: The Many Lives of Indian Football' took so long in making, he explains, "You see the urge to pen down a book from my observations was time-consuming in the sense that I was otherwise pre-occupied with writing my columns and getting to know the minutest of details. I wished to have a book that would cover the gamut of over five decades of Indian football."
He has a point. Reading the book reveals why he timed it to India's red-Letter day
"A lot of labour has gone into it. Apart from my own observations, I had to meet people and survivors of those glory days when India figured regularly in Olympics in order to authenticate my material. I could trace some of them only after finding the right contacts. In fact, this was the case with Olympians from Hyderabad. Many stayed back in Kolkata while some returned home for a post-retired life."
On what drove him to actually write a book, he points out, "After all, I was not intending to write a book about the rules and regulations but about the evolution and progress of the sport in India and how unpolished talent blossomed into international celebrities. The 'from where' and 'wherefores' were paramount.
This was the promise I made to myself when by dear sister Bunny, who was the inspiration for me to write a book, kept advising me to turn an author. Sadly, we lost her forever two years back. As this book is a tribute to her, I wished to make a thorough job of it."
Kapadia explains that he was drawn to the sport from the time he would accompany his dad for matches.
"Being a club player helped me understand the nuances of the world's most popular sport. Journalism, both print and broadcast, were off-shoots that gave birth to the creative urge in me. And here it is."
Does he miss the fact that national honours have been denied to him, whereas lesser-known historians and non-descript writers seem to land up with awards like Padma Shri, Kapadia smiles it away.
"I write because I am passion-driven. My quest is to perpetuate the legacy and not writing fiction. A wholehearted tribute from the sport's followers is a bigger recognition and reward for me. All those who appreciate my contributions and efforts to further the country's football legacy both as a historian and writer provide the déjà vu moment for me.
That's just about that. I seek no further rewards," he explains, bearing no tinge of sorrow but the smile intact.
Well, that's Novy Kapadia, who is all of football and, undoubtedly, a lovely enthusiast of the beautiful game. May his tribe grow!
Subscribed Failed...
Subscribed Successfully...