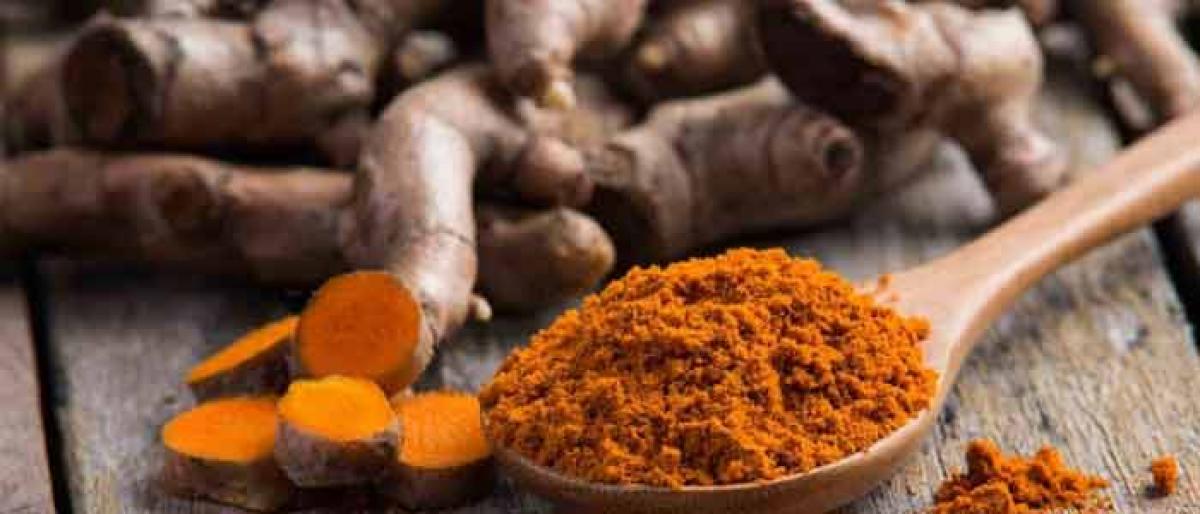 Highlights
Most of us think that turmeric is available only in the dried powdered form to us. However, we also get it in the wet root form which is where the powder is derived from. Turmeric has come up on top in the list of superfoods in the recent few years as the West
Most of us think that turmeric is available only in the dried powdered form to us. However, we also get it in the wet root form which is where the powder is derived from. Turmeric has come up on top in the list of superfoods in the recent few years as the West is now promoting its usage due to its high health benefits. We are fortunate enough to be brought up in India as this famous Indian spice has been used in almost every dish in Indian cooking. From vegetables, dals, rice, pickles and even chutneys. It is also used as a natural colouring and flavouring agent in food.
Turmeric is a natural wonder and nature's most powerful healer. Since ancient times it has been used in India's Ayurvedic medicine. Turmeric works as an excellent blood purifier as it increases circulation and red blood cells formation. Every Indian wedding consist of a special ceremony wherein turmeric paste is applied to the bride as well as the groom to enhance their glow for the big day.
Turmeric is also known for its all-around healing properties. From the inside, it stimulates the liver which automatically allows wounds to heal faster and rejuvenates tissues. Externally, turmeric is applied immediately to burns and cuts to prevent bleeding. This marigold-coloured powder serves as an antioxidant, antibiotic, antiviral, anti-Alzheimer, anti-cancer remedy.
This versatile spice can be used in multiple ways such as listed below:
Soups: Soups can be tempered with turmeric. So to a basic tomato soup, temper it with coconut oil, mustard seeds, turmeric and optional green or red chillies and your basic soup will become a pot of health.
Salad: As a dressing for salad, heat some olive oil, add in mustard seeds, turmeric, garlic and drizzle the resulting liquid on your salad with a dash of lime and salt. Vegetable juices: To any of your green smoothies add a spoonful of ground turmeric root juice as it will increase your immunity. A piece of coconut can be blended in too.
Golden milk: The oldest and best way in which we have turmeric is with our milk early in the morning with a dollop of ghee. The turmeric helps in prevent congestion. Curries: Not only does turmeric add the spiciness in curries but it also makes it flavourful.
Vegetables: Most of the masalas that fall in our vegetables have turmeric in it. So add it in your vegetables to make them tastier. Chutneys: Don't restrict your chutneys to mint and coriander leaves only, add the turmeric to get the added benefits of antioxidants along with the other greens.
Pickles: During every Indian winter we see freshly sliced turmeric marinated in lemon and rock salt on the dining table as a pickle. Turmeric is a heaty food so it keeps your body warm from inside. Herbal infusions: A sore throat can be cured with gargling of herbal infusions made of warm water mixed with turmeric and salt.
Eggs: If you are an egg-eater then you can add turmeric to your scrambled eggs or omelette and boost your immunity. Marinades: With your other spices in your marinades just add turmeric powder. Popcorn: Don't be surprised to read this in the list of turmeric uses! Popcorn gets its yellow colour from turmeric which is sprinkled on the kernels while it is being cooked. The bioavailability of turmeric can only be absorbed by the body if there is a presence of fat. The best form of fat is ghee, so don't forget to include it.