Good Sugars vs Bad Sugars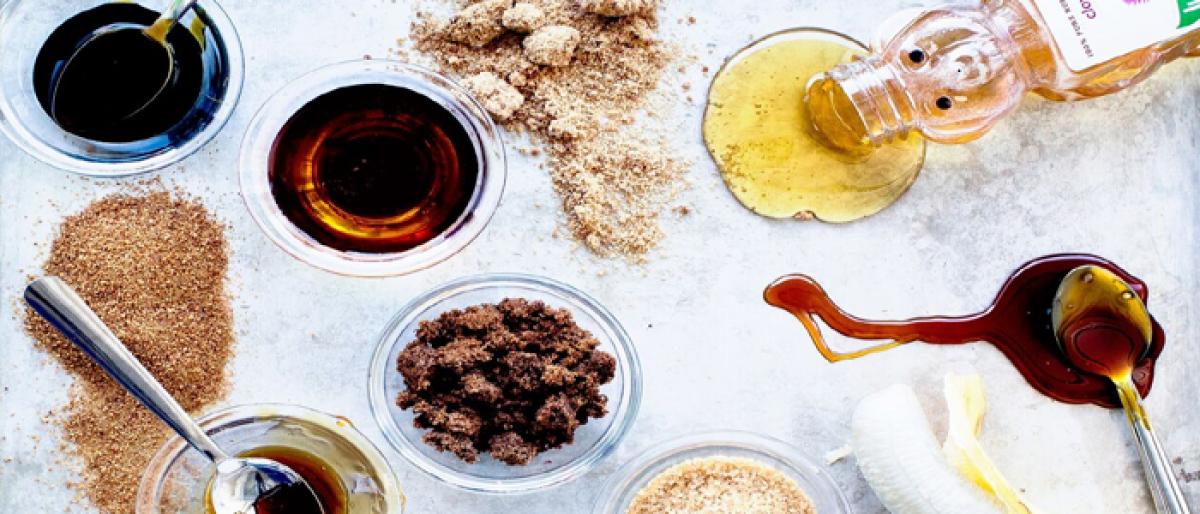 Highlights
Have you ever noticed how the words Sugar or Honey are often used as terms of endearment Why is it that we feel nice and affectionate when someone calls us using these words Is it because the consumption of these products makes us feel lightheaded, give us a strange high and an overall feelgood sensation Now tell me what are the symptoms that a drug addict gets Lightheadedness A certain
Have you ever noticed how the words "Sugar" or "Honey" are often used as terms of endearment? Why is it that we feel nice and affectionate when someone calls us using these words? Is it because the consumption of these products makes us feel light-headed, give us a strange high and an overall feel-good sensation? Now tell me what are the symptoms that a drug addict gets? Lightheadedness? A certain kind of high?
Does any of this make you draw connections?
It is safe to say that the entire world has a voracious appetite for refined white sugar. This is because of two very simple reasons. Firstly, when we are hungry we tend to reach towards sweet foods as our body seems to cure extreme hunger successfully with sugar.
Secondly, if you observe the ratio of sweet foods given by mother nature to the sour or bitter variety of food, the sweet food is generally much more and always harmless if consumed moderately. Even the first food any human consumes is breast milk, which is inherently sweet.
So, our body is programmed to eat large amounts of sugar where large amounts mean approximately 1 kg per year. Shocked, aren't you? Unfortunately, today we are eating not what mother nature has given us but highly processed sources of sugar. One needs to understand that addiction to refined white sugar is a very real thing.
There is conclusive scientific research which states the similarity of drugs and refined white sugar as they both increase opioids in your brain which are responsible for producing pleasure. This increase is directly correlated with your addiction to white sugar.
When I talk about "bad sugars" I am talking about all the hidden sugars that are in your food supply in large amounts. Keep your sugar content low and choose foods that are converted into energy that is good for your body because that is the job of sugar. So, when you consume too much food that has bad quality sugar you will be increasing your risk of contracting chronic diseases like diabetes, obesity, Alzheimer's, heart problems and even cancer.
You get good sugars from:
Fruit – eat local seasonal and regional fruits.
Dry fruit – dates, raisins, apricots and prunes.
Grains and seed grains always remember to have these with vegetables and a small portion of proteins and fats so you will automatically consume a balanced meal. These are whole wheat grain, pearl millet, barley, sorghum, finger millet and amaranth.
Rice - Unpolished rice, black rice, brown rice and basmati rice which is the best kind of rice to have.
Tubers – Root vegetables such as sweet potato can be had in place of your roti with a soup and salad. Potato is a common comfort food, potatoes are a good option to be had with some meals.
Purple and yellow yam is often eaten in place of your grain during the fasting season.
Corn – this is a sweet grain replacement.Whole grain artesian bread – made from different kinds of whole grains.
Stevia – Can be consumed in leaves, powder or drop form.
FOOD TO AVOID
Fruit juices
Refined white sugar
Biscuits
Alcohol
Dressings
Soups
Sauces
Baked goods
Chocolates
Mithais
Frozen food
Meat
Please do understand how lethal it is to have excess sugar and the worst is to have bad quality sugar. Sugar is the next tobacco.