LG unveils V40 ThinQ with 5 cameras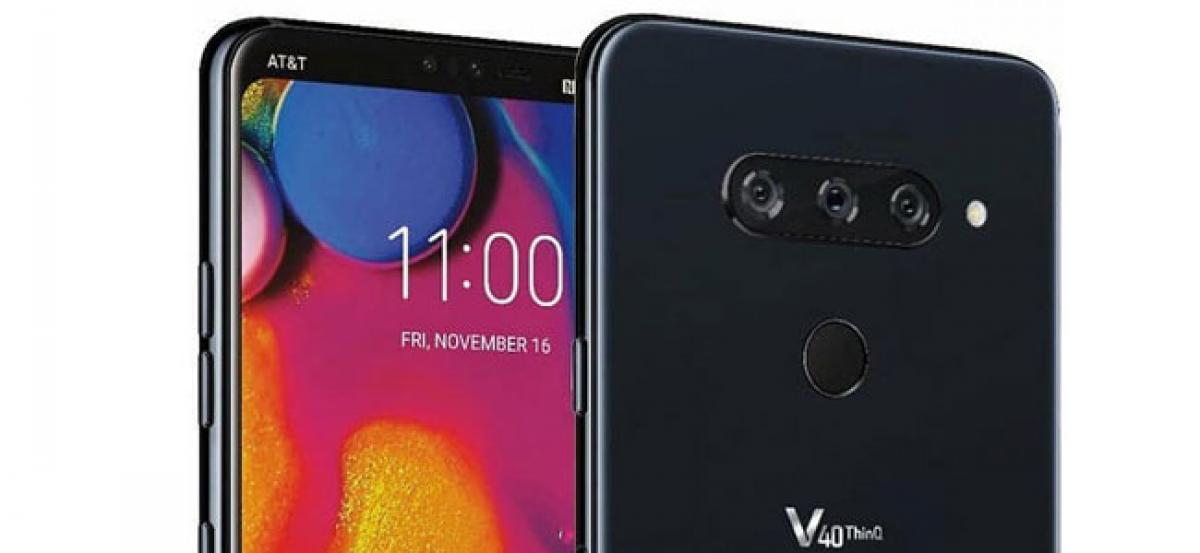 Highlights
LG Electronics Inc on Thursday unveiled its new flagship V40 ThinQ that offers five different cameras to provide a versatile and unique experience for its users
Seoul: LG Electronics Inc. on Thursday unveiled its new flagship V40 ThinQ that offers five different cameras to provide a versatile and unique experience for its users.
The new device has a unique, upgraded five-camera arrangement with three rear main cameras and dual cameras up front, Yonhap news agency reported.
Moments can be seized as they happen from multiple angles, the company said in a press conference held at LG Science Park in western Seoul.
"LG V40 ThinQ is equipped with the cameras that customers need," Hwang Jeong-hwan, Vice President, LG Electronics, said in a statement, adding that they will be able to produce new, high-quality content with various functions of the cameras.
The rear-facing cameras can take so-called triple shots through just one click, capturing the same photo ranging from wide to telephoto, the company added.
The new smartphone also offers a so-called triple preview feature that shows a live preview from all three cameras simultaneously, it said.
The upgraded Artificial Intelligence (AI) feature of the camera automatically suggests the best angles and effects and also recognises up to three people and adjusts composition, the company said.
The new flagship allows users to create content combining photos and videos with a feature called "Magic Photo", the company said.
The users can select a certain area of a photo and add video to it and then share the finished images on social media.
LG said it has conducted a survey to find what customers truly want and found out that cameras and social media apps are the most frequently used features on smartphones.
"We focused on the fact that cameras are the most frequently used smartphone feature yet draw the most criticism," Hwang said.
"We didn't just increase the number of cameras. We focused on providing cameras based on the concept of life and story."
The V40 ThinQ, which comes in gray, blue and red, features a 6.4-inch display that delivers vibrant and remarkable clarity, LG said.
The company said it used sand-blast technology for the surface of the smartphone's body, making it feel smoother in users' hands.
To give the smartphone a more simple look, the company said it added concealed sensors on both sides of the LG V40 ThinQ. The product also comes with curved lines on all edges for improved grip.
The company said the exact launch date and price have not yet been decided.