Parents' perception of drug dose affects kids: MIT researchers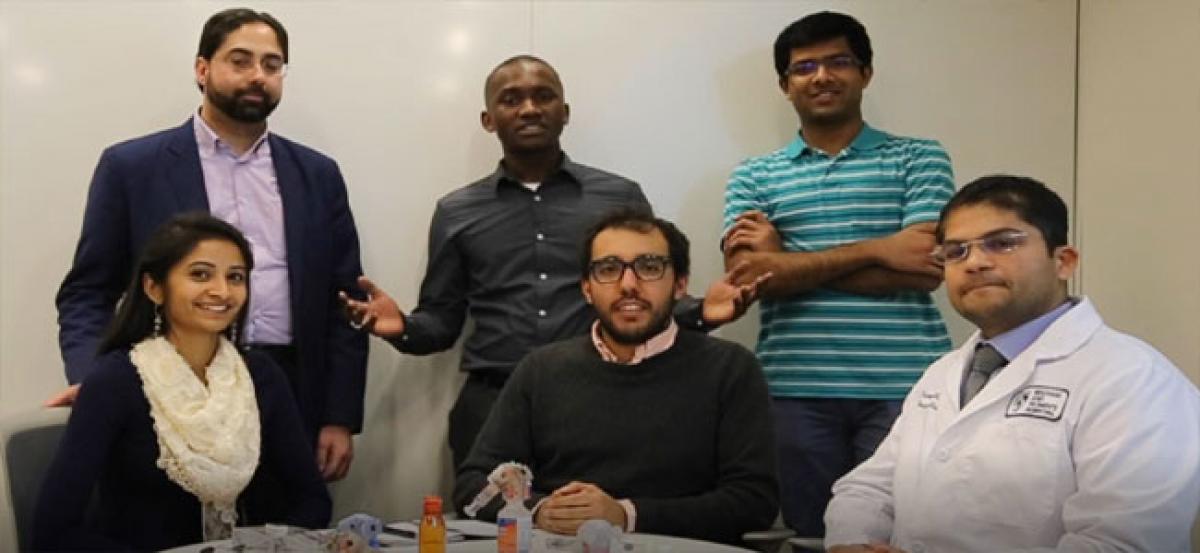 Highlights
Indian researchers and researchers of Indian-origin are playing an invaluable role in the field of healthcare in Massachusetts Institute of Technology (MIT).
Cheriyal (Siddipet): Indian researchers and researchers of Indian-origin are playing an invaluable role in the field of healthcare in Massachusetts Institute of Technology (MIT).
A group of researchers from MIT are presently researching the impact and severity of medicine overdose in children of United States and India as a comparative study of causes and effects. One of the team players in this research is a native of Musthyala village of Cheriyal mandal in Siddipet district.
A young researcher from Siddipet, along with his Indian-origin teammates, plays a vital role in the field of healthcare at world renowned MIT
Sai Nithin Reddy Kantareddy, who graduated from IIT Kharagpur, is currently working as a Research Assistant under Dr Sanjay Sharma in MIT and is working on this research in addition to inventing devices to detect bacteria and devices with RFID to keep track of used needles and other medical equipment after an operation.
This equipment would help to identify needles and other equipment mistakenly left inside the patient's body after an operation. He has completed working on the 'suture-needle counting platform for automatic inventory control of surgical sharps' along with Dr Rahul Bhattacharya, who is a research scientist at MIT.
He just concluded his month-long trip to India. He, along with his team members, interacted with doctors from Chennai, Hyderabad and New Delhi about how medicines were being administered on children in India.
"During our research in the US, we found that about 70,000 children are admitted to emergency care due to medicine overdose every year and about 7,000 children are admitted to emergency care for minor medical conditions like fever and flu. On an average, $ 6,000 is being spent on each child admitted to emergency care, which puts a lot of unnecessary burden on the country's healthcare system," he told The Hans India.
He felt that measurement devices in the US are not accurate and human errors in administrating medication augmented the problem further there.
He observed that perception problem among the parents who think overdose may cure the illness quickly, stopping medication abruptly, ignorance about the side-effects of medicine overdose and the way parents think about the disease apart from not using medication at all; were some of the issues affecting parents of children living in India.
Considering the large population, he opined that the problem could be more severe in India than in the US.His research team which includes Shriya Srinivasan and Khaleel Ramadi, Research Assistants at MIT, Dr Praveen Meka, doctor at Brighams and Women's Hospital, Nevan Hanamara, Senior Research Scientist, TATA's Indian Healthcare Projects at MIT, and Eben Nkwati (the Prince of Cameroon), software engineer at Oracle.
Research on overdose of medication in children has only begun and the team would be visiting India once again after a few months to study the impact in rural, semi-urban and urban setup. These researchers are being supported by Melanie Mala Gosh, Director of MIT India.
By Vivek Bhoomi
Interested in blogging for thehansindia.com? We will be happy to have you on board as a blogger.