MBBS admissions in two pvt colleges run into trouble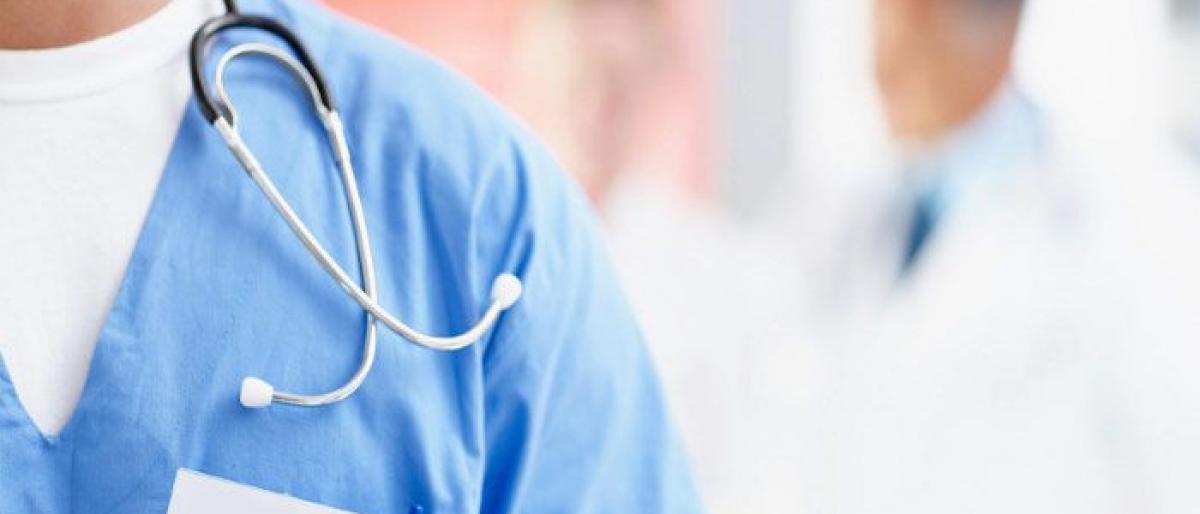 Highlights
Admissions into MBBS course in two private medical colleges in the State ran into trouble as the permissions are given to them at the eleventh hour to admit students
​Hyderabad: Admissions into MBBS course in two private medical colleges in the State ran into trouble as the permissions are given to them at the eleventh hour to admit students.
According to sources, Malla Reddy Institute of Medical Sciences (MRIMS) and another Medical College located in Medak district has an intake of 150 seats each. However, the Medical Council of India (MCI) had earlier not given approval for these two colleges to admit students for the academic year 2018-19, citing discrepancies. However, the colleges have reportedly got permissions after the completion of the entire process of the admissions into MBBS.
The MRIMS has reportedly got approval to admit students for the current academic year on August 31 and they were asked to complete the process of the admission by September 5. Following this, the college had approached Kaloji Narayana Rao University of Health Sciences (KNRUHS) for conducting admissions, as 70 per cent of the intake of every medical college in the State has to be filled under the convener quota.
However, the university authorities told the college, citing that the last date for the completion of the admission process into MBBS was ended on August 31. Speaking to The Hans India, a senior official from the State Medical Education Department said, "This was done in line with a directive from the Apex Court that the entire admission process should be completed on time and classes should be commenced by August, of the academic every year."
In case of another medical college in Medak, the sources said, "The College is yet to show the permission order given to them to admit students for the academic year 2018-19. Even if they got permission, the university would not be in a position to take up the admission process, unless they get an extension of time from the approving authority, as the KNRUHS has to comply with the Apex Court directives, like any other university." It was against this backdrop that 70 per cent of the MBBS admissions in these two colleges under the convener quota has run into trouble, the sources said.
When contacted the KNRUHS Vice-Chancellor Dr B Karunakar Reddy said, the MRIMS has presented the approval obtained for admission of students into MBBS for the current academic year. However, we informed them about the rule positions and advised them to obtain an extension of date for admissions. Currently, such extension has been given in case of Kerala State following massive floods hit that State recently.
Adding, "We have also informed them that they could fill the seats under the management and NRI quota. But, the other college has not presented any such approvals obtained from the authorities concerned till date," he added. Clarity on the finality of admissions into these two colleges will emerge only on September 4th or 5th as following three days from September 1 are closed holidays for the central organisations, the sources said.