ISKCON temple comes alive on Janmashtami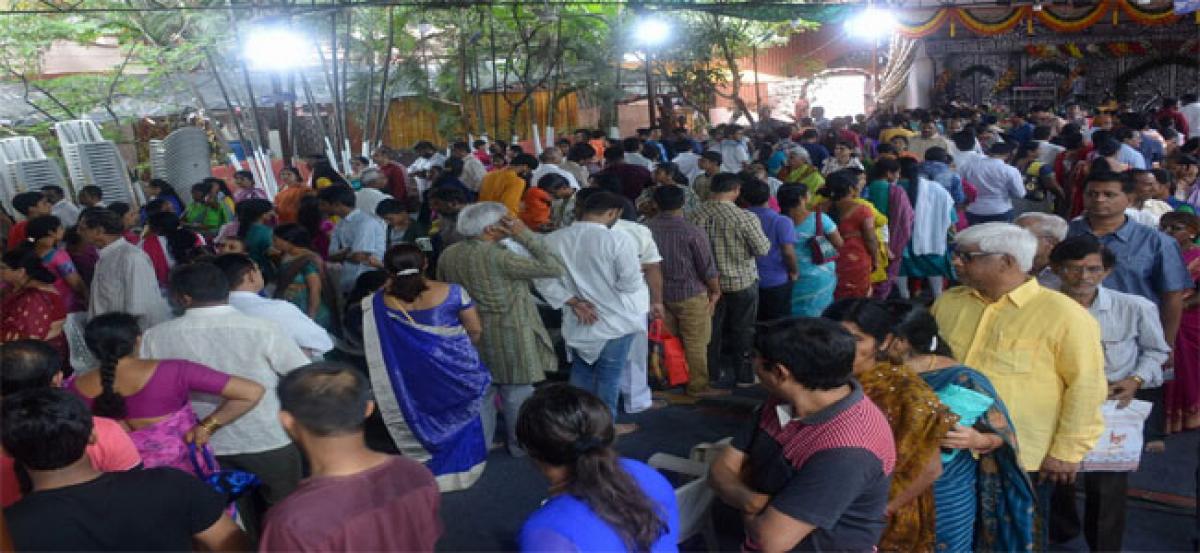 Highlights
The International Society for Krishna Consciousness ISKCON temple at Secunderabad came alive on Monday as thousands of devotees visited the temple Chants of Hare Krishna Hare Rama reverberated amidst bhajans The temple wore a festive look as it was decorated with flowers
Secunderbad: The International Society for Krishna Consciousness (ISKCON) temple at Secunderabad came alive on Monday as thousands of devotees visited the temple. Chants of Hare Krishna Hare Rama reverberated amidst bhajans. The temple wore a festive look as it was decorated with flowers.
Special Janmashtami pujas were performed. Images of Lord Krishna sold like hot cakes and devotees bought books. Special sevas such as Bhagavad Darshan Seva, Archana seva, Vastra alankara seva and chappan bhog seva were the highlights of the day. Special puja was performed at 4 am The priests also explained mantras to the young.
Children were seen dressed as Lord Krishna. Devotees started queuing up from early morning. The day was also marked by religious processions, bhajans, kirtans and aarti. Devotees observed fast all through the day and devotees made serpentine queues for Maha Prasadam. Temples also organised Krishna Mela a cultural exhibition where a variety of devotional paraphernalia was sold.