BCs political rally to conclude on Sept 11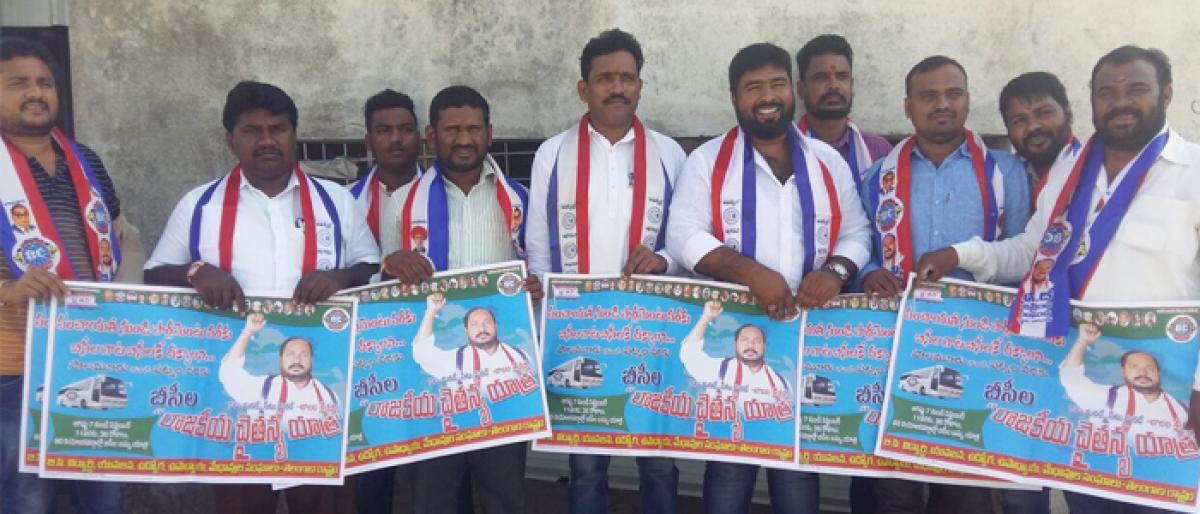 Highlights
A monthlong BCs political rally led by Telangana State BC Welfare Association president Jajula Srinivas Goud, started from Palamur will conclude at Uppal Municipal Stadium of Hyderabad on September 11
Musheerabad: A month-long BCs political rally led by Telangana State BC Welfare Association president Jajula Srinivas Goud, started from Palamur will conclude at Uppal Municipal Stadium of Hyderabad on September 11.
Speaking to the media here on Tuesday, the Association leaders appealed to BCs to make the public meeting, marking the conclusion of rally a grand success.
Leaders K Shyamu Kuruma, K Srinivas Mudiraj, Vijaybhaskar Goud, Ugandhar, G Mahesh Yadav, Rajendar, Suman were present.