Authorities remove immersion facilities at GHMC-built pond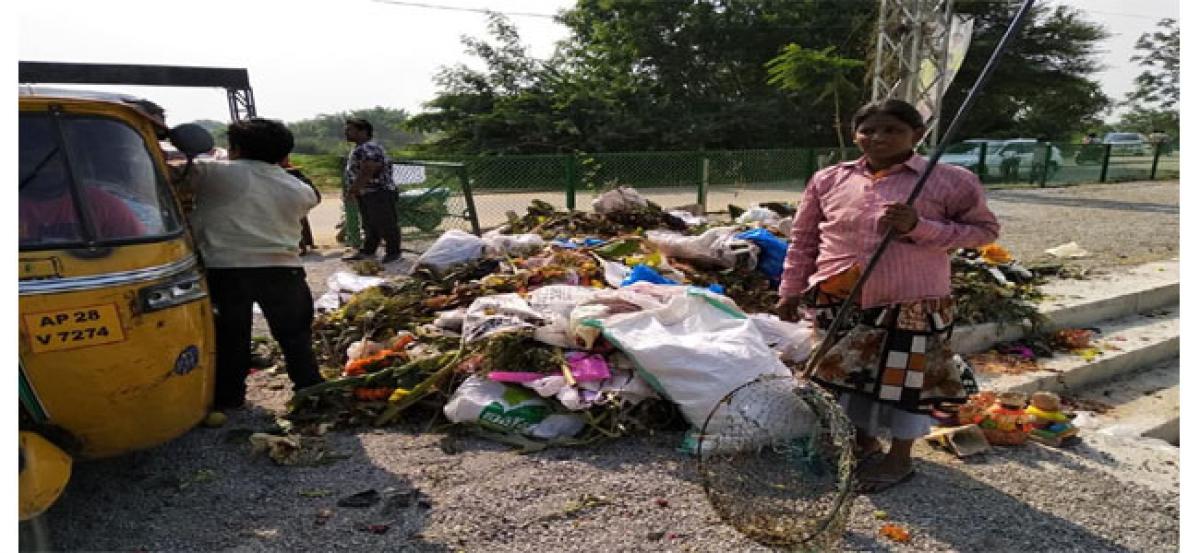 Highlights
Ganesh Koneru immersion ponds were constructed by GHMC with an idea to save the Neknampur Lake, however, the entire exercise has turned futile with authorities removing the gates of the lake and Ganesh idols being immersed directly into the lake
Neknampur Lake: Ganesh Koneru (immersion ponds) were constructed by GHMC with an idea to save the Neknampur Lake, however, the entire exercise has turned futile with authorities removing the gates of the lake and Ganesh idols being immersed directly into the lake.
Moreover, the lives of the youth who take Ganesh idols in the lake, are put at risk as there are no crane and lighting facilities provided at the immersion area. The GHMC constructed immersion pond measuring 50 sqmts and a depth of 9 ft.About 19 ft Ganesha can be immersed in the pond but for the last fewdays the basic facilities like lighting and removal of garbage were not in service.
The devotees themselves were seen lifting the idols from transport vehicles at the Koneru. Madhulika,a member of Dhruvansh, an NGO said, "Neknampur Lake currently has a floating island with 3,5oo saplings. Lake immersion ponds were created for the purpose of Ganesha immersion but for the last three days, nimmarjanam was being carried out directly in the lake after the lake gates were removed by the
authorities."
On Monday evening, youth were seen lifting Ganesh idols including idols above 12 ft, risking their lives while carrying the idols into the lake. Only three lights were provided for immersion at the lake.
BY Mohammed Hussain