Madhavi's condition still critical: Doctors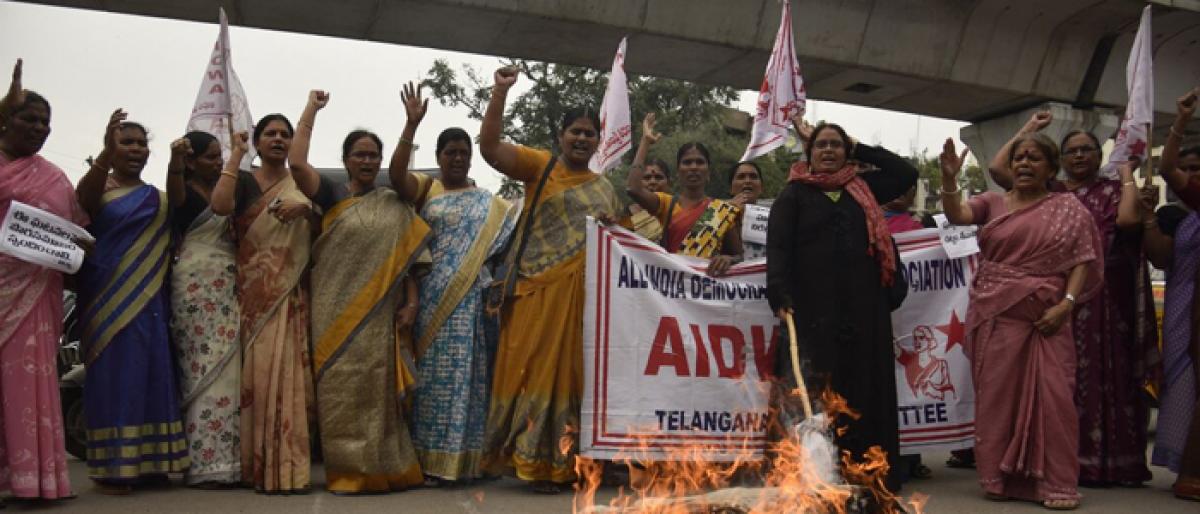 Highlights
The health condition of Madhavi is still critical and she continues to be on ventilator for another 48 hours observation, said the team of Yashoda Hospital doctors on Thursday Madhavi who was severely injured in an attack by her father on Wednesday was shifted to Somajiguda Yashoda hospital for better treatment
​Hyderabad: The health condition of Madhavi is still critical and she continues to be on ventilator for another 48 hours observation, said the team of Yashoda Hospital doctors on Thursday. Madhavi who was severely injured in an attack by her father on Wednesday was shifted to Somajiguda Yashoda hospital for better treatment.
The victim suffered severe injuries on neck and near to the brain and left hand. When she entered into the emergency room for the treatment, the doctors' panel of four members Dr Devender Singh (Vascular surgeon), Dr Ravi Suman Reddy (Neuro Surgeon), Dr Sunil Dachepally (Orthopaedic surgeon) and Dr Rambabu (Plastic surgeon) first concentrated on controlling the bleeding. Later they fixed the nerves and the arteries and later the bone was stabilised. As the patient lost the blood in heavy quantity, load on the heart and kidney was more so they immediately transfused blood to the patient.
When her BP reached the normal state they performed surgery in three places for about 6 hours in the early morning on Thursday. Addressing the media, the doctors said her condition is still critical and kept on ventilator and patient condition can be known only after 48 hours of observation. After surgery there is a chance for infection, so the patient was kept in ICU for critical observation.
They said even after the serious injuries in several places on the body the patient's brain and spinal cord not affected which was a positive signal for getting cured speedily. The operation was successful, and the patient is responding positively to the treatment and following the suggestions given by the doctors.