Will continue to fight soft and hard Hindutva: Owaisi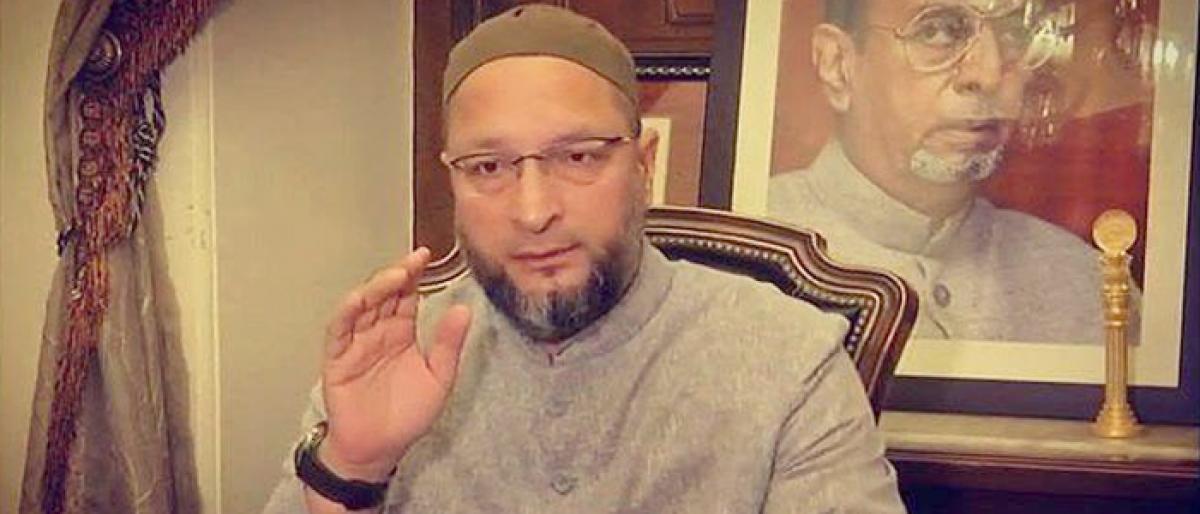 Highlights
Reacting sharply to Congress president Rahul Gandhis remark that MIM shared BJPs ideology of hatred, MIM chief Asaduddin Owaisi on Saturday his party would continue to fight both soft and hard Hindutva
Hyderabad: Reacting sharply to Congress president Rahul Gandhi's remark that MIM shared BJP's ideology of hatred, MIM chief Asaduddin Owaisi on Saturday his party would continue to fight both soft and hard Hindutva.

The Hyderabad MP also reminded Gandhi that MIM was part of Congress-led United Progressive Alliance (UPA) till 2012.

"@RahulGandhi be assured that we will continue to contest elections & defeat soft and hard Hindutva in Telangana inshallah. Pls refresh your memory about who was with UPA till 2012. We need an assertive & independent minority SC/ST leadership which @INCIndia's chamchas can't provide," tweeted Owaisi.

The president of Majlis-e-Ittehadul Muslimeen (MIM) tweeted hours after Rahul Gandhi addresses a meeting at historic Charminar in the old city of Hyderabad, considered a bastion of MIM.

In his first direct and bitter attack, Gandhi said MIM was supporting Prime Minister Narendra Modi because they have the same ideology of hatred and divisiveness.

Before Gandhi's visit to Charminar, Owaisi dared him and BJP president Amit Shah to contest against him in Hyderabad Lok Sabha constituency.

"Amit Shah had come to my constituency 10 days ago and said we will ensure Owaisi and Majlis 'mukt' Hyderabad. I want both Rahul Gandhi and Amit Shah to contest from Hyderabad. People of Hyderabad will give befitting reply to a Janedaru Hindu and a Hindu nationalist," he said.

Owaisi, whose party is an ally of Telangana's ruling Telangana Rashtra Samithi (TRS), said there was not a single communal riot in Hyderabad during last four-and-a-half year whereas there were several riots during Congress rule after 2009.