Cultural feast at Shilparamam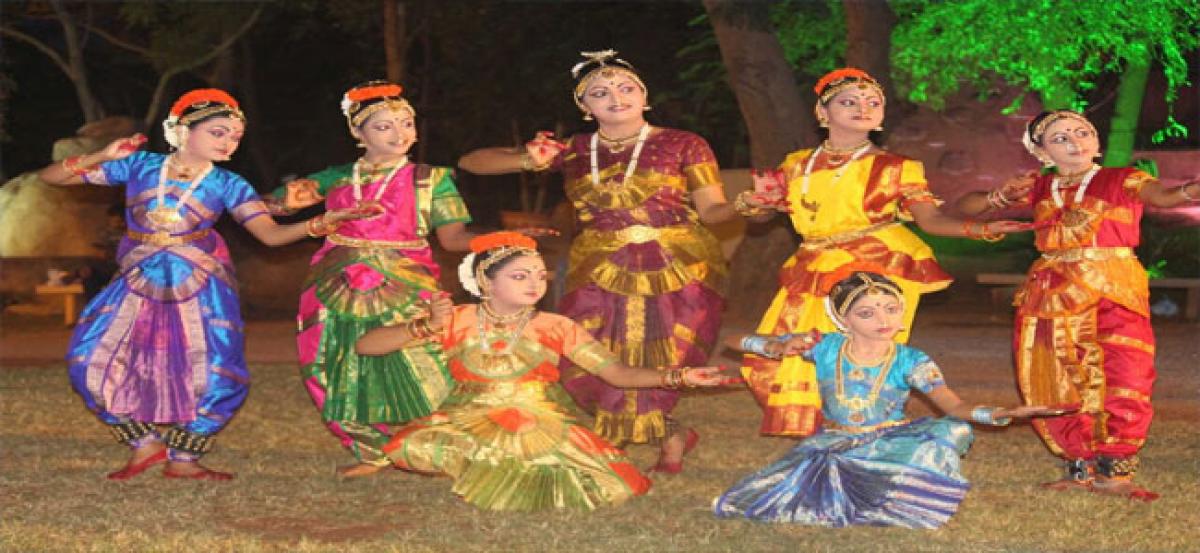 Highlights
It was a combination of colourful events and activities over the last12 days that held the audience spellbound at Shilparamam premises More than 100 artisans participated from all over India and showcased their handloom works in the All India Saree Mela
It was a combination of colourful events and activities over the last-12 days that held the audience spellbound at Shilparamam premises. More than 100 artisans participated from all over India and showcased their handloom works in the All India Saree Mela. Thousands of spectators turned for these gala events and encouraged the artisans.
Various kinds of flowers decorated in the premises of Shilparamam were a treat for the audience to watch. Everyone performed Bathukamma formalities during the festival. Various activities were organised at Amphitheatre for cultural lovers.
The penultimate day events began with Kathak Dance by Praful Singh and a group from Madhya Pradesh. The group mesmerised the audience with their scintillating performances. Following the dance programmes, members of Andhra Balananda Sangham performed Bharatanatyam and enthralled the audience.
The final day events began with a Kuchipudi performance by Dr Tadepalli, followed by a group dance on 'Mahishasura Mardini'. The day was ended with performances given by Sanskriti Centre for Performing Arts and by the students of Bala Tripura Sundari.