I will develop Chennur on lines of Siddipet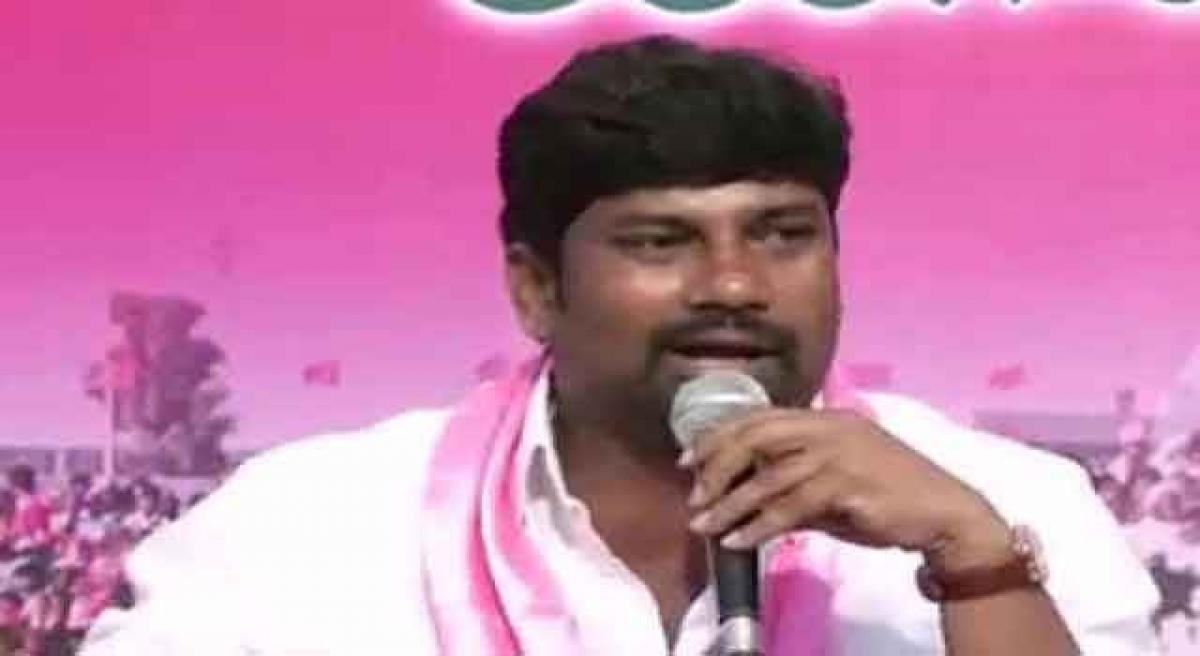 Highlights
Onetime MP of Peddapalli Balka Suman is confident of winning from Chennur Assembly constituency in the ensuing elections
Adilabad: One-time MP of Peddapalli Balka Suman is confident of winning from Chennur Assembly constituency in the ensuing elections. The TRS government's development works and welfare schemes will make the voters to vote for their party in the elections, he said.
Sharing his experiences and thoughts in an interview with The Hans India, Balka Suman said that he won Peddapalli Lok Sabha seat with a margin of 2,91,000 votes in 2014 elections. He exuded confidence that he would achieve victory again with a huge margin of votes in the coming elections.
Q: What is public response during your electioneering?
A: The response is overwhelming. People, especially women are giving a warm welcome wherever I go. I met important activists held meetings with them. I am meeting beneficiaries of different schemes in the constituency and requesting them to vote for TRS.
Q: What are the development works you took up in this region as an MP of Peddapalli?
A: I sanctioned Rs 1,808 crore for converting the existing Mancherial-Chandrapur road into a national highway. I strived hard for releasing Rs 250 crores to lay a four-line road from Jaipur to Arjunagutta of Kotapalli mandal, as part of the existing Jagadalpur to Nizamabad national highway number 63, which was stalled due to the menace of Maoists. I was instrumental in creating Gandhari Park at Bokkalagutta in Mandamarri mandal with an estimation cost of Rs 3.5 crores.
Q: You have replaced Nalla Odelu, TRS nominee for Chennur constituency, which resulted in dissent among his followers. What is your strategy to draw attention of voters?
A: People are satisfied with the welfare schemes and development works I had undertaken. Chief Minister K Chandrashekar Rao will develop Chennur Assembly constituency on par with Siddipet and Sircilla constituencies. Mandamarri, Chennuru and Kyathanpally municipalities will be developed like never before. The constituency will write history in its development.
Q: You are tagged as non-local. How do you manage?
A: I will be accessible, supportive and affable to people of my constituency, I can spare time to listen to their problems. I am constructing a house on the outskirts of the town to be available for the public all the time and t render better service. I am bothered about the criticism on my nativity, but that is not a problem as long as I deliver the best.
Q: Who is your opponent, Congress or BJP?
A: Neither Congress nor BJP can compete with us in Chennur Assembly constituency in the coming
elections. No competition to the TRS, which will win with bumper majority.